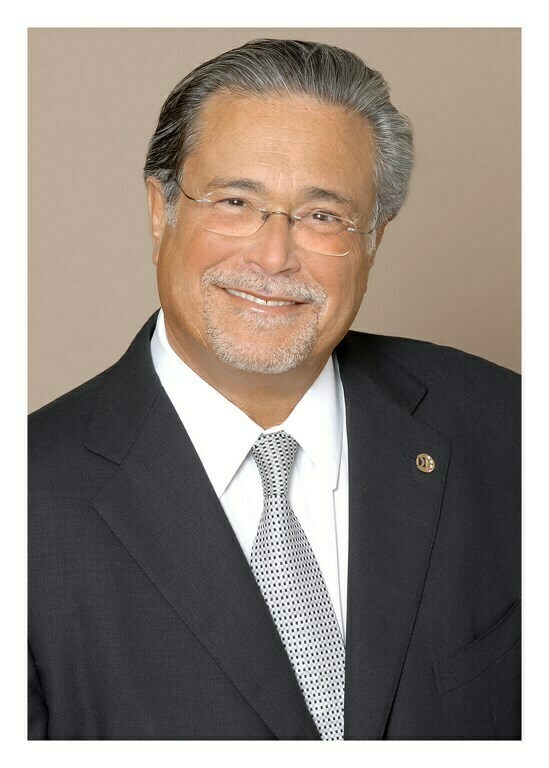 "The product has to be outstanding, meeting or exceeding passengers' expectations every time," Micky Arison, chairman of Carnival Corporation, answered when asked by Cruise Industry News what the industry's key performance indicators are. "In addition, it is critical that the value relationship is outstanding. We are not the only ones doing this, every company does that as well; 90 percent of the guests who come off a ship have had a great vacation. That is critical to our future.
"We must also improve yields so we can continue to improve the product. We need to continue to innovate and adjust the product to the needs of our guests," he added.
"If you compare the Carnival Vista to the ship I sailed on as assistant cruise director they are worlds apart. Back then, we had 700 passengers onboard, no spa, only a small gift shop, a small gym and a hairdresser, so you could get a haircut. Our entertainment staff included a pianist, a comedian, who also did other jobs, and Miss Kentucky, but people had a great time.
"Now, expectations have changed, people want spa treatments, lavish shows and different dining options. Back then, the Lido served hamburgers and hot dogs."
First Cruise
Arison's first cruise was on the Sunward, which his father (Ted Arison, who later founded Carnival Cruise Lines) ran for Klosters Rederi. He said he had an "absolutely fun time." He was 14, in high school, going to boarding school in Connecticut.
When he moved to Miami, he did odd jobs at Norwegian Caribbean Lines for which Arison Shipping was the general agent. He worked in reservations, berthing and embarkations.
"I thought the job was fun and enjoyed every bit of it. But at that time, I had no visions for the industry's future. What I did see was once the ship let the lines go, people would relax and enjoy their vacation in a way they didn't on land."
Carnival
When Carnival Cruise Lines was founded in 1972, he started out as a salesman, then worked in reservations and became reservations manager. At 25 he was named vice president of passenger traffic and at 30 became president (Ted Arison was chairman).
"At that point," Arison said, "we had started to recognize the huge potential of the mass market, but we did not have the capital and were struggling for the first 10 to 12 years, before we were able to develop new capacity.
"As our company became a little larger and we got new ships, we started to invest in TV advertising. In those days, when we advertised on The Today Show, Good Morning America and the Love Boat we were able to reach the whole country and create more demand for our ships. Today, the TV market is much more fragmented.
"And when we took the company public, it gave us access to the capital we needed to continue to expand."
Ups & Downs
"We have had a perception and PR problem because of a few high-profile incidents which the media has not put in the proper perspective," Arison said. "They have not put it in the context of us carrying 10 million passengers a year. In that context, these incidents are minute, but have been a big challenge.
"On the other hand, we are facing great opportunities as our business is becoming global. If you had asked me in the '80s and '90s if we were going to be global, I would not have believed you. I viewed the industry as principally a U.S. business and a little in Europe, in the UK.
"Theoretically it should be possible to match the penetration level we have in the U.S. elsewhere. We have done so in Australia and I expect we will across Europe too. The only challenge is that these markets do not have a Caribbean next door with good year-round weather and embarkation ports you can drive to or fly to at a reasonable cost. Over time, though, I believe this will be overcome because the vacation value is so great and the satisfaction level is so great."
Fantastic Ships
Unlike hotels, Arison said cruise ships have a captive audience and can develop unique relationships between staff and the guests that cannot be found in hotels.
"Because we have a captive audience and control the environment, we have a much better opportunity to deliver. Luxury hotels cannot touch our service or our food and they cannot control the environment outside their doors. There is a huge difference in quality and cost. You can go to Harry's Bar in Venice, for example, and spend as much on a meal as an entire cruise costs.
"We have a lot more work to do. We carry 10 million guests a year; we have a very good base, but we need to do a better job marketing.
"Continuing to build fantastic ships for different segments will help us grow the market. The new ships are also more efficient and consume less fuel," he said.
—
This article ran as part of a special Legends and Leaders section of the 100th edition of Cruise Industry News Quarterly Magazine, Spring 2015. A PDF download is available here.
Related articles:
Ted Arison: Creating the Fun Ships
Micky Arison: Exceeding Expectations
Nicola Costa: Developing Europe
Arne Wilhelmsen: Next: Sensible Growth
John Chandris: Innovation is Key
Art Rodney: Launching New Brands
Helge Naarstad: The Ultimate Experience
Stanley McDonald: Full Ships from Day One
Barney Ebsworth: It's All About Marketing
Lord Sterling: Worldwide Outlook