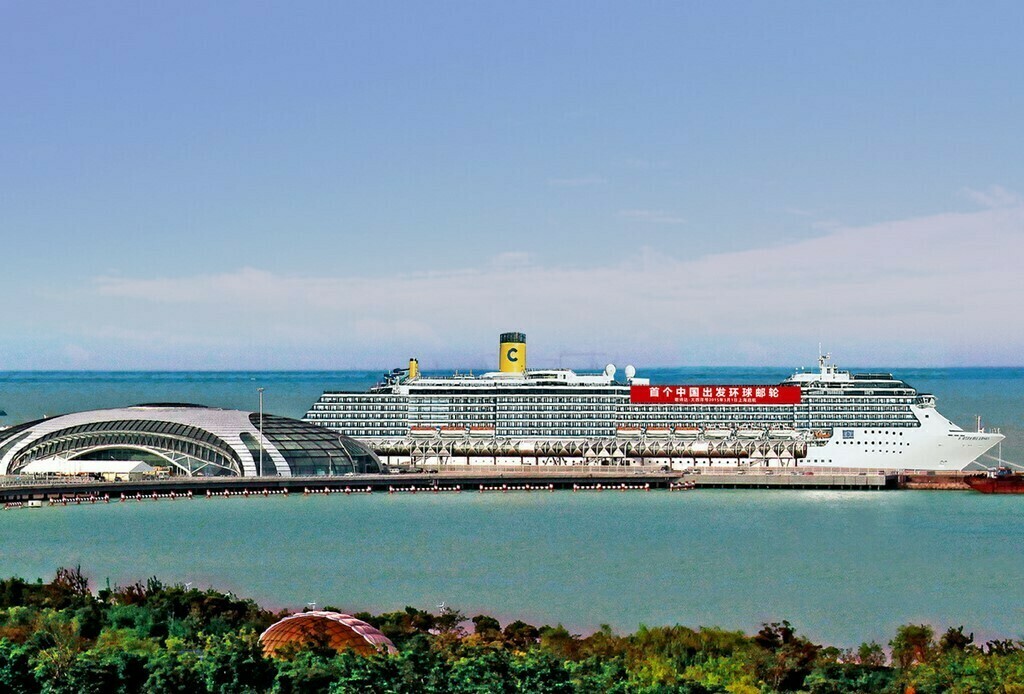 Costa Cruises marked China's first world cruise which departed Shanghai on the Costa Atlantica.
Guests at the event marking the world voyage included Michael Thamm, CEO of the Costa Crociere Group, government officials, trade partners, journalists, and passengers as the vessel set off on its 86-day voyage.
"This first world voyage by a cruise ship specially for the Chinese market marks a particular milestone for the Costa Group and the cruise industry in the rapid further development of our business in Asia. We will invest further in this and accelerate the development of these important markets for the future with innovative ideas and products. I wish the passengers on the Costa Atlantica a unique, eventful, exciting and simply wonderful cruise at this world premiere," said Thamm.
The ship will take passengers across five continents, visiting 28 destinations in 18 countries. Some of the most fascinating places on earth are included in the itinerary: Maldives, Athens (Greece), Sicily island in Italy (with the call at Catania), Rome (Italy), Marseille (France), Barcelona (Spain), Lisbon (Portugal), a 3-day call at New York City (USA), Miami (USA), a 2-day call at Los Angeles (USA), then San Francisco (USA) and the Polynesian paradise islands of Maui and Hawaii.
"As a cruise industry leader in the China market, we strive to bring the best holiday options for our valued customers in the region. Our unique packaging for the World Cruise will undoubtedly exceed consumer expectations. At Costa Cruises, we are always keen to bring new formulas to make a difference in China's cruise industry," said Buhdy Bok, President of Costa Asia.