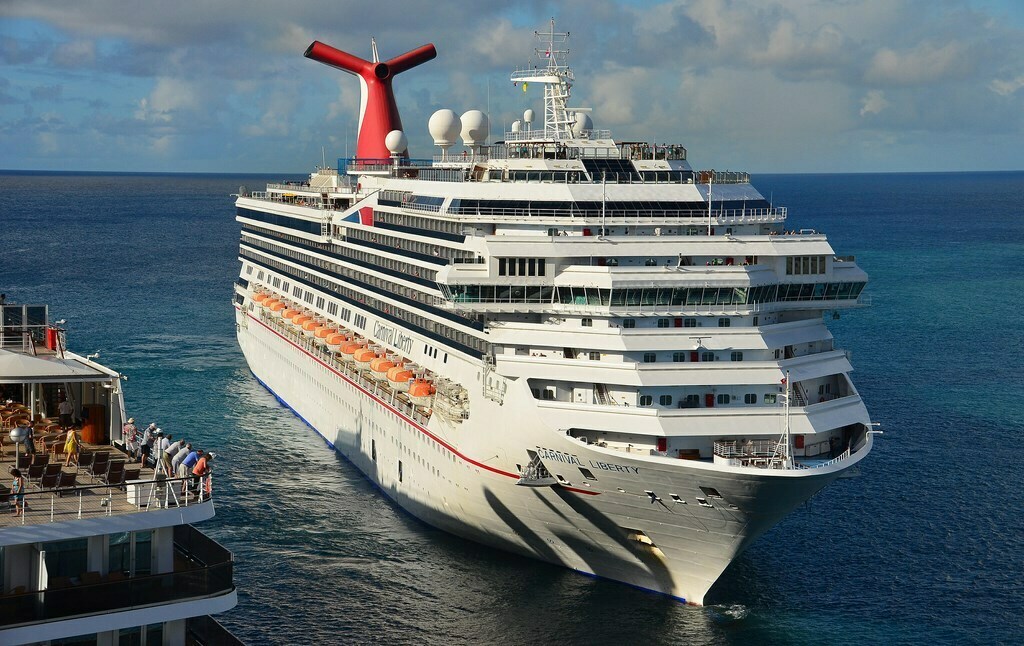 Carnival Cruise Line has launched Carnival Journeys – a collection of nine- to 15-day cruises starting this fall and including ports the cruise line does not usually go to throughout the Caribbean, Central America, Hawaii and Mexico, along with unique shipboard experiences created especially for this one-of-a-kind cruise program.
"We kick off with an 11-day sailing aboard the Dream from New Orleans to San Juan on Oct. 4 (2015)," said Terry Thornton, senior vice president, fleet development and port operations. "The Dream will be calling at Nassau, Bermuda, St. Maarten and St. Thomas. It is the first cruise ever from New Orleans that will call in Bermuda."
Thornton continued: "Another example is a 13-day cruise on the Miracle roundtrip from Long Beach that will call at Cabos, La Paz, Mazatlan, Ixtapa, Manzanillo and Puerto Vallarta. The longer cruise allows us to add new port content.
"In the Caribbean, we are also going back to Bonarie, Grenada and Dominica – ports we usually do not go to or have not been calling at in a long time."
Open for sale so far are 28 Carnival Journeys sailings, but Thornton said more will likely be offered as the cruise line opens more of its ships for bookings through April 2017. "We now have opened for sale from May 2016 through April 2017, but on a time release basis. All the ships are not yet open."
Carnival is offering these longer cruises aboard some of its newer ships, including the Dream. Breeze and Sunshine.
Carnival Journeys cruises will also include new shipboard activities:
Authentic Eats: Partnering with local restaurants and chefs, Carnival said guests can enjoy onboard cooking demonstrations where local chefs will recreate their signature dishes and traditional cuisines from their country. Participants will also have an opportunity to dine at the chef's restaurant ashore for a nominal fee and accompany the chef as he or she visits local markets for regional specialties.
"Local"-tainment: From calypso, soca and Goombay to folkloric entertainment, guests will get an up close and personal look at their destination through local entertainment performances taking place outside the ship or onboard.
Academy of Fun: Through educational enrichment sessions, Carnival's shipboard experts will instruct guests in topics ranging from cooking and arts and crafts to digital photography and social media or celestial navigation. All of these activities will be performed in the "fun" style of Carnival.
Throwback Seaday: Carnival promises to set the "way back machine" to 1987 and recreate a fun day at sea with retro pool and deck games, old school dining options like Baked Alaska and the gala midnight buffet, a white glove Captain's celebration, popular movies from that era, a circa 1987 version of the Carnival Capers shipboard newsletter, and more.
Shipboard Team Member Connection: Here, Carnival Journeys participants can learn more about shipboard life through question and answer sessions hosted by the ship's captain, cruise director, hotel director and others, held at different times throughout the voyage and providing an opportunity to engage and interact with the Carnival team in a casual setting. There will also be a show performed by the ship's crew during the voyage.
"As you can see, these sailings will allow people to enjoy our cruises in a different way," Thornton added. "Each one will have unique ports and onboard experiences.
The payback, according to Thornton, will come from attracting people who have not yet sailed with Carnival and repeat passengers. In addition, an expected side benefit would be increased demand for the regular cruises before and after the longer sailings.