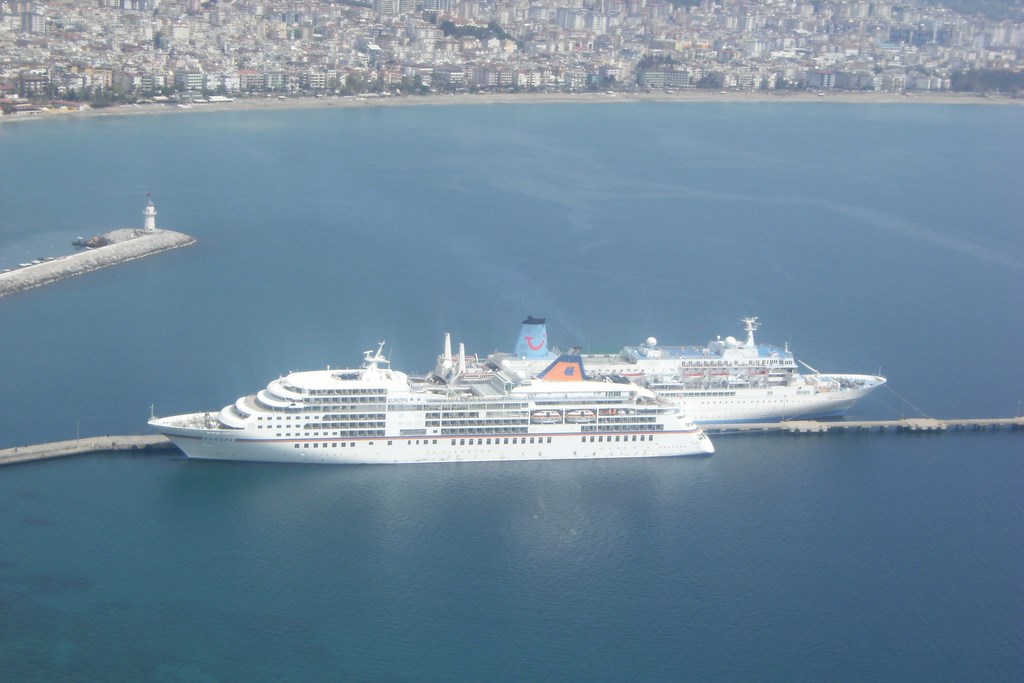 Alanya Cruise Port in Turkey kicked off its season yesterday with calls by both UK and German cruise lines belonging to the TUI Group.
Sitting alongside each other at the Alanya pier were the Thomson Spirit and Hapag Lloyd's Europa.
For the Thomson Spirit, Alanya is the first port of call on a series of cruises from Limassol through March and April, combining calls in Cyprus, Turkey, Greece and Israel. In May, the Thomson Spirit moves to its summer homeport of Marmaris, but continues to call at Alanya. Altogether the ship will call 13 times this year.
The Europa is sailing a longer cruise exploring a number of countries.
Alanya Cruise Port is dedicated to cruising, with no cargo, ferry or naval traffic which make it an ideal port of call, according to Haluk Sayman, marketing director.
He commented that Alanya offers both organized tours or independent exploration pportunities for guests, "with ancient history and some of the best beaches in the Eastern Mediterranean within very short distance from the cruise berth."