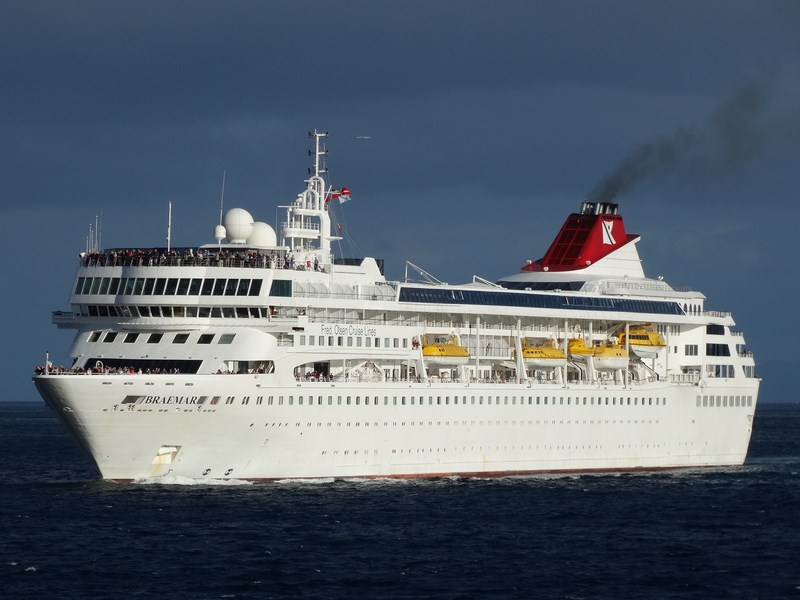 Fred. Olsen Cruise Lines will start its second cruise season on 929-guest ship, the Braemar, from Harwich International Port, Essex on April 4 2015, with a seven-night 'Easter City Getaway' cruise, with overnight stays in Hamburg (Germany) and Amsterdam (Netherlands), as well as a full day to explore Antwerp (Belgium).
Fred. Olsen will be offering four other cruises from Harwich in 2015.
Nathan Philpot, Sales and Marketing Director for Fred. Olsen Cruise Lines, said:
"Braemar's forthcoming cruise season from Harwich builds upon Fred. Olsen Cruise Lines' already-close relationship with this convenient, regional port. Braemar enjoyed a successful cruise season from here for the first time last year, which is why we have increased our cruise calls from three to five for 2015.
"As the 'local, global cruise line', we are committed to offering cruise guests in the East of England and Midlands the chance to set sail from right on their doorsteps. Our 'Bringing the world closer to you' strategy is clearly resonating with our customers, as the top East Anglian postcodes of Colchester, Ipswich, Norwich, Chelmsford, Peterborough, Romford, Northampton and Stevenage account for over 50% of all bookings from Harwich in 2015, with 60% of guests being 'new to Fred'."