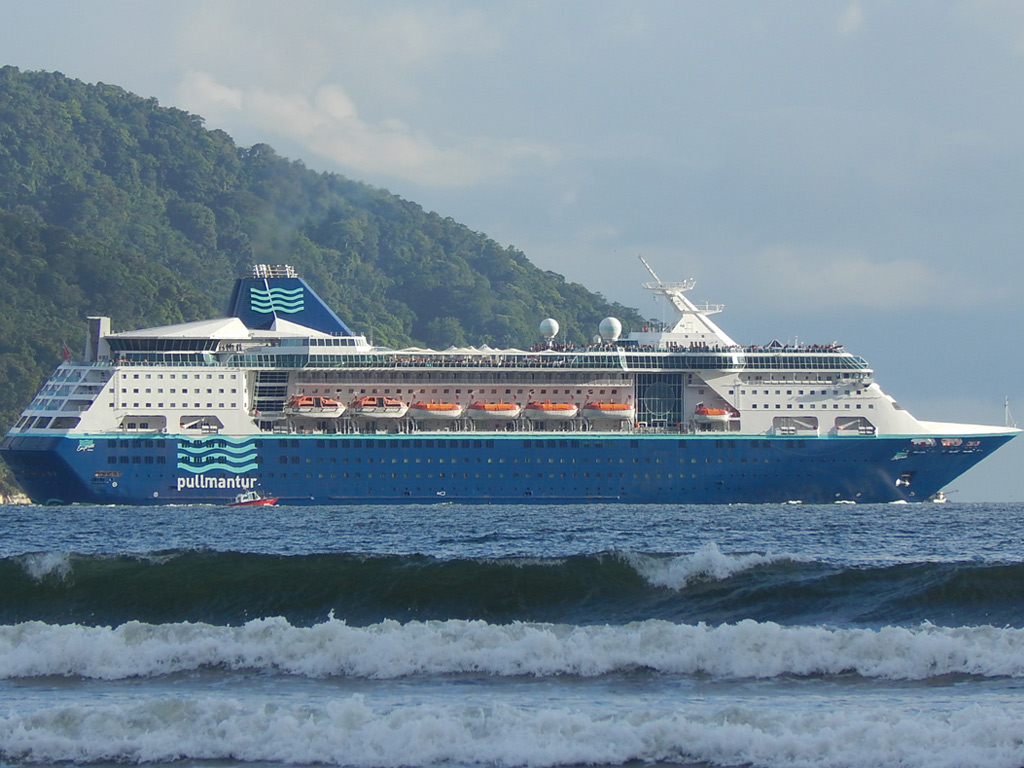 After carrying 450,000 passengers last year, 9 percent more than the previous year, Pullmantur Cruises President and CEO Jorges Vilches told Cruise Industry News the cruise line will consolidate its market positions this year, before taking delivery of the 2,354-passenger Majesty of the Seas from sister brand Royal Caribbean International next April (2016).
Starting out in the Spanish market, Pullmantur has been adept enough to diversify. Today, its biggest market is Brazil, generating 27 percent of its passengers.
Vilche said the Majesty was ideal for Pullmantur, because the brand has the two sister ships, the Sovereign and the Monarch. "The Majesty wraps up the Sovereign class for us," he added. "It has a good density for our market. We are still working on her deployment, but Latin American itineraries are a strong possibility. That is where we see future growth."
Pullmantur will have three ships in Brazil and two in the Caribbean this winter.
Next winter, one of the ships that usually go to Brazil, will be moved to the Caribbean.
Four ships will be Europe this summer. In addition, Pullmantur will launch a new product in Mexico, taking the Monarch out of her usual Cartagena and Colon program for seven-day roundtrip sailings from Progreso from May through August, calling at Cozumel, Belize, Roatan and Grand Cayman.
"Our competitive advantage," Vilche said, "is that we are able to tailor the ships and experience to different markets. If you sail from Barcelona, you will find a Spanish experience as soon as you step aboard. If you sail from Brazil, you get a truly Brazilian experience. The food, music and entertainment are Brazilian and we hire the majority of the crew in Bazil.
"We are not going for an international product like everybody else, but offering the best to those who want a Spanish experience, for example. We are still attracting German and Japanese passengers, among others, who want to immerse themselves in a Spanish experience."
Excerpt from Cruise Industry News Quarterly Magazine: Winter 2014/2015