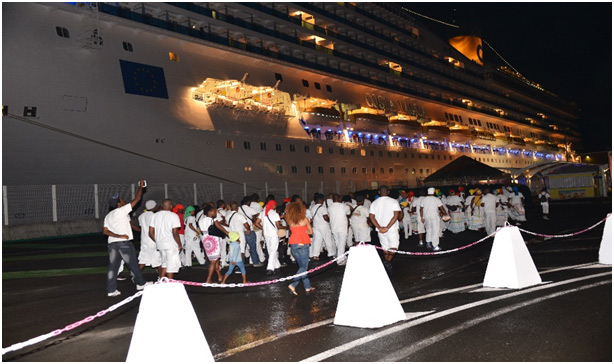 Guadeloupe celebrated 20 years of call by Costa Crociere earlier this month.
On Jan. 8, 9 and 10, the Port Authority marked the occasion and noted that Costa has three ships turning around in Guadeloupe this season.
The celebrations included tastings of local cuisine, a special cake, music and dance performances for passengers and crew.
Other events offered prized, such as Facebook competition for the best cruise review, and also for art work created by local students.