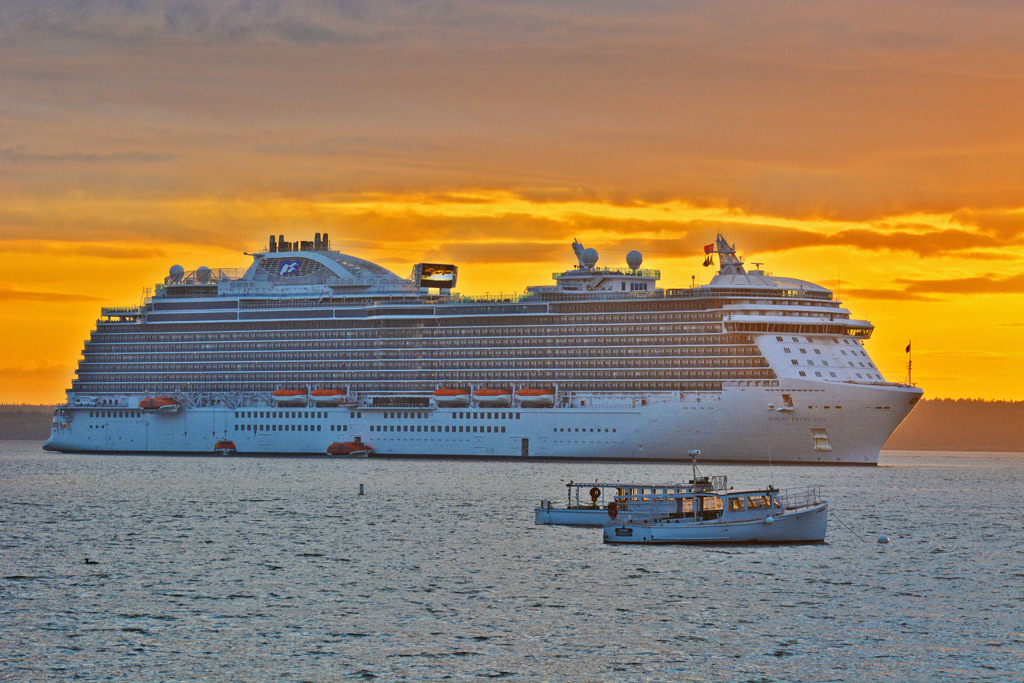 Bar Harbor will introduce new downtown way-finding signage for cruise passengers in 2015, according to Chris Fogg, executive director of the Chamber of Commerce. The port has also bundled fees for cruise lines, making costs more transparent, as well as adding more visitor greeters/guides downtown.
Also hosting the 2015 Cruise Canada New England Symposium in June, traffic is estimated for the port at around 136 calls and 165,000 passengers.
"For us its all about the fall," said Fogg. "We would like to see more spring and summer growth. The cruise ships have extended the season, with calls going to November 1 in 2014, and that has diversified the product in a lot of ways for us.
"What we're starting to see are cruise passengers returning as land-based visitors. Our fall used to be soft from a drive-market perspective, and we are starting to see hotels full in September," he said.
Negotiations are continuing on the former ferry terminal in Bar Harbor, which is owned by the Canadian government.
Getting the terminal under U.S. ownership would open the potential for a dedicated cruise terminal in Bar Harbor, replacing tender operations.
"We're a huge advocate and hoping it happens" said Fogg. "When? We're not sure, but the two sides are at the table talking.
Excerpt from Cruise Industry News Quarterly Magazine: Winter 2014/2015