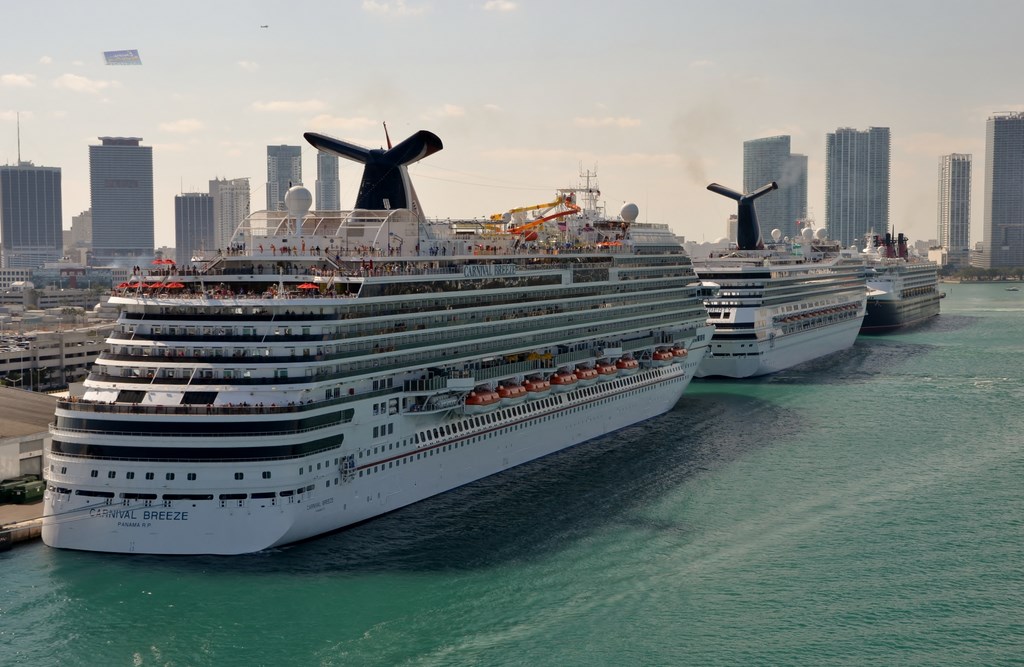 The three premiere cruise ports in Florida lead the industry in building and planning for the future, working with the cruise lines and providing a seamless guest experience. Cruise Industry News caught up with PortMiami, Port Everglades and Port Tampa Bay.
PortMiami
The new port director at PortMiami, Juan Kuryla, is building toward a future in Miami that plans to see six million cruise passengers annually.
The focus is on developing the north side of the port and building a new two-berth megaship facility.
"We have been speaking with a couple of the lines, and one more than the others in particular about the possibility of building a new terminal," he said.
The timeline would be about three years for the construction of the additional facility from a signing date, lining up well with major ship deliveries from Royal Caribbean, Norwegian and MSC.
Miami remains the leading port in the world for cruise, topping out at just under 4.8 million cruise passengers for fiscal year 2014, and anticipating a similar result this year. 2014 was up significantly from 2013, when the port saw just over 4 million passengers.
"I would hate for the perception to be that we have reached our peak," Kuryla said. "We are very, very close to five million passengers and the next three to five years are going to be spectacular."
Port Everglades
"The quality of our staff is outstanding. We react to the cruise line's needs and solve problems," said Steve Cernak, chief executive and port director, Port Everglades. "We are very customer focused."
Finishing a record year in 2014, Port Everglades saw over 4.1 million cruise passengers with its fiscal year ending in September, driven mainly by increased summer homeporting operations.
"There were five ships here in the summer" said Cernak. "That made a difference for us. There are some dynamics with deployment so this coming summer there are not as many, but the ships are getting newer and bigger."
On top of three eight-ship days in January, Cernak said future growth would come from attracting more ships on varied and short cruise programs.
Could the port add yet another berth?
"There is a potential fairly sizable investment where we could create an additional terminal, building a pier in the middle of the port basin," Cernak explained. "It's on the table as a possible solution for additional capacity, but it would require a carrier (cruise line) commitment."
Port Tampa Bay
The Tampa Port Authority is now Port Tampa Bay, and will welcome a record cruise season in 2014-2015 highlighted by the addition of another homeport customer in the Vision of the Seas.
The Vision will sail a seven-day program, joining the Brilliance from Royal Caribbean, which is on a five-five-four rotation.
"This is looking to be the busiest winter in our history," said Greg Lovelace, director of marketing and business development.
The two Royal ships are joined by a pair of Carnival vessels in the Paradise and Pride, with some local flair aboard.
Carnival announced last July it had entered into a partnership to offer Tampa-based Cigar City Brewing's craft beers on all of its Florida-based ships.
Holland America Line sails seasonally with the Veendam, as does Norwegian with its Sun.
"And AIDA is here for the first time," said Lovelace, "with six scheduled port calls, and they have already made reservations for next winter."
Excerpt from Cruise Industry News Quarterly Magazine: Winter 2014/2015