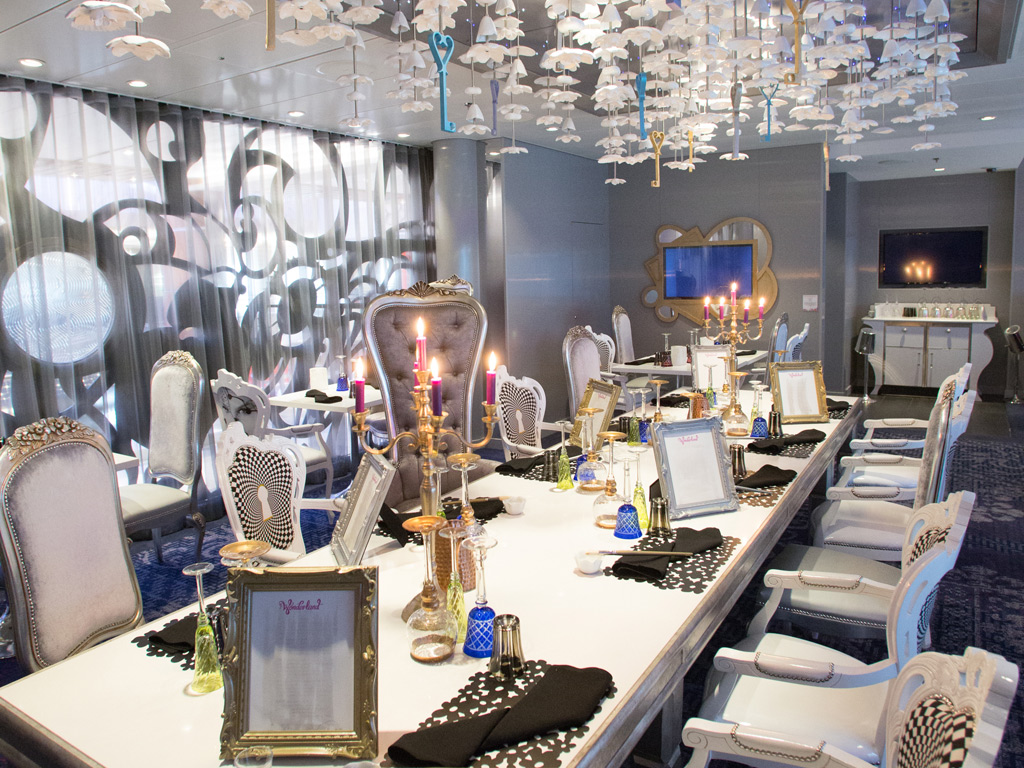 "I've done many restaurant and hotel openings. They all have challenges and stresses," said Brian Abel, vice president of food and beverage operations at Royal Caribbean International. "We opened 32 restaurants and bars collectively at the same time on Quantum. I don't think that has ever been done before."
Those 32 locations were basically all brand-new concepts, with new menus. Long gone is the main dining room, replaced instead by four distinctly different complimentary restaurants. In other words: a complete revamp of the cruise ship dining experience.
"We had 32 restaurants up and running five days after the hand-over (from the yard)," Abel said. "We had 3,400 guests on the trans-Atlantic."
Abel had been living on the Quantum, basically working a 24/7 schedule to set up new restaurants, including training staff on technology and service style.
He took some time out of a busy start-up phase to sit down with Cruise Industry News.
"You can plan for years, but it's the last five and 10 percent (that matters)," he added. "We've been making small tweaks."
Where does training start with a new restaurant? "We begin with the overall concept and make sure they (the wait staff) are passionate about it, and that they understand the food and concept."
For Quantum's unique set of specialty restaurants a lot of training was done in the galley, letting the wait staff see exactly how dishes were prepared as opposed to just doing a tasting.
"I oversee 21 other ships in the fleet," Abel said, "making sure they are hitting their financial and quality targets. We look at the targets weekly or even daily; if they are falling short we send additional help (to the ship) or try to come up with programs to hit them."
There are also upcoming drydocks for the Allure and Freedom, and Oasis will debut Dynamic Dining in March, with the Allure following in April.
Excerpt from Cruise Industry News Quarterly Magazine: Winter 2014/2015