Phoenix Reisen has announced that the Artania has just completed a 71-day drydock at Lloyd Werft Bremerhaven that included the installation of new engines and related systems. The 1984- built ship now has four new Wartsila 12V32 engines replacing its original Pielstick engines. The new powerplant has a total output of 28 MW, plus one 8L32 auxiliary engine. The engines can operate on HFO and MDO with a broad range of fuel viscosities.
The ship also has 152 new balconies. In addition, 449 staterooms that were renovated, 10,621 square meters of new carpet was laid, 3.200 meters of new teak, 1,936 new curtains in staterooms and public venues, and 1,936 new, energy-saving lights.
Matteo Di Maio, director of technical services for V.Group, which managed the repowering commented: "We saved 300 tons in weight. The new powerplant is also slightly more powerful and significantly more efficient. The owner will see an improvement in both fuel consumption and passenger comfort."
As the new engines run at a higher rpm, four step-down reduction gear boxes were added. Adjustments were made to the exhaust manifold, fuel lines, lube oil lines and freshwater cooling system.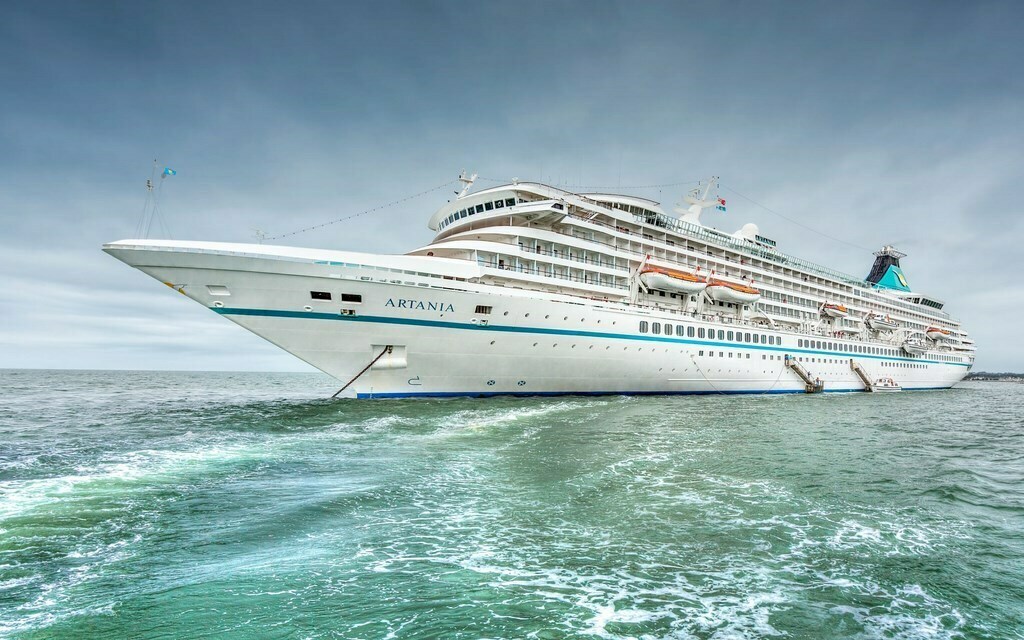 The automation system was completely renewed and the switchboard upgraded. Otherwise the existing reduction gears, shafts, propeller hubs and other ancillary systems were in good condition and were kept.
Engineering work included the reconfiguration of engine room spaces and the creation of a new compartment for the auxiliary diesel generator. Other work focused on maintaining the ship's structural strength and minimizing noise and vibration.
Additional technical work included the modernization of the ship's freshwater production.
Di Maio added: "Five identical engines also offer economies of scale in terms of maintenance and spare parts. These are state-of-the-art engines and offer a power takeoff feature, allowing electric power generation for hotel consumption during navigation, and when in port, instead of turning the shaft alternator.
Originally built as the Royal Princess for Princess Cruises, the Artania is 44,588 tons and can accommodate 1,200 passengers (double occupancy).
After sailing for Princess, she was transferred to sister company P&O, where she sailed as the Artemis, before becoming the Artania.