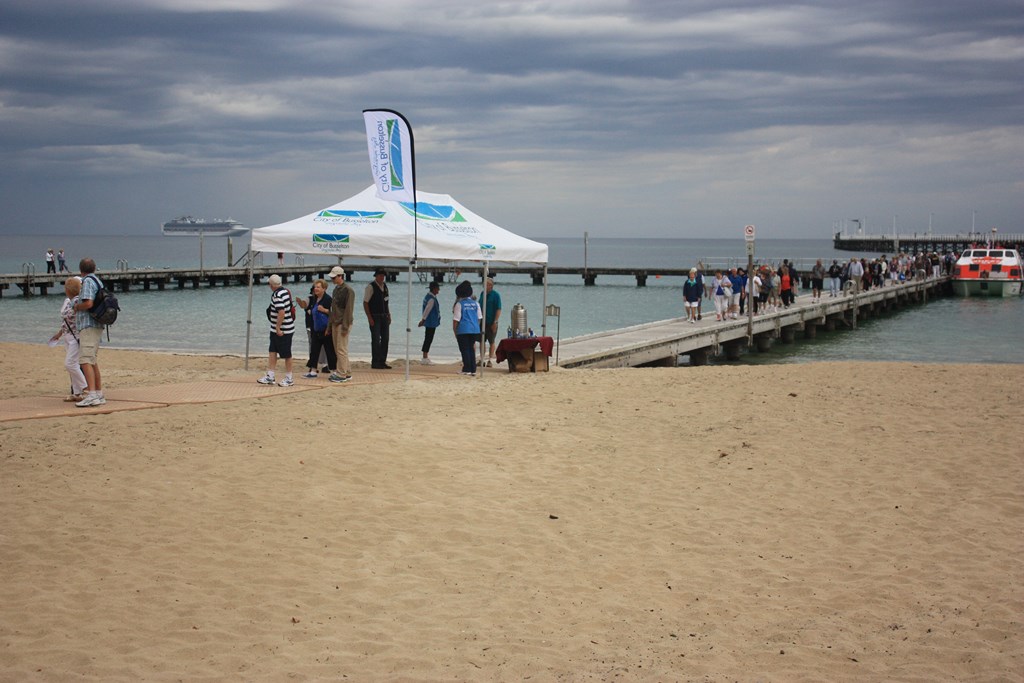 Princess Cruises' Diamond Princess has made history in Western Australia by becoming the first cruise ship to visit Busselton.
The 116,000-ton ship anchored off the coast on Thursday, November 27, with 2,580 guests enjoying a full day of sightseeing, shopping and tours in Busselton.
Another nine visits are scheduled to visit Busselton in 2015 and 2016.
Diamond Princess' guests enjoyed a wide range of tours in the area from sea kayaking in Geographe Bay and exploring Ngilgi Cave, to tours of the city highlights and visits to the nearby Margaret River wine region.
The ship's visit to Busselton comes 10 days into a 28-day circumnavigation of Australia, which marks the start of its four-month Australian summer deployment.
One of the youngest and largest cruise ships to be based in Australia over the summer cruise season, the 290-metre long Diamond Princess has just undergone a $30 million refurbishment.
Diamond Princess' visit to Western Australia reflects Princess' increased focus on cruising in the State, with the cruise line set to undertake its first ever year-round program of sailing from Fremantle next year.
The program will see Princess Cruises carry more than 45,000 cruise guests to and from Fremantle from April 2015 to March 2016. The cruises are expected to generate an estimated $30 million for the local economy in Western Australia.
Tourism WA in partnership with the Cruise WA Committee and industry, is working to develop the cruise shipping sector in Western Australia by implementing the WA Cruise Shipping Strategic Plan 2012-2020 and promoting WA's 10 cruise port destinations. For more information on cruise shipping visit Tourism WA's corporate website.