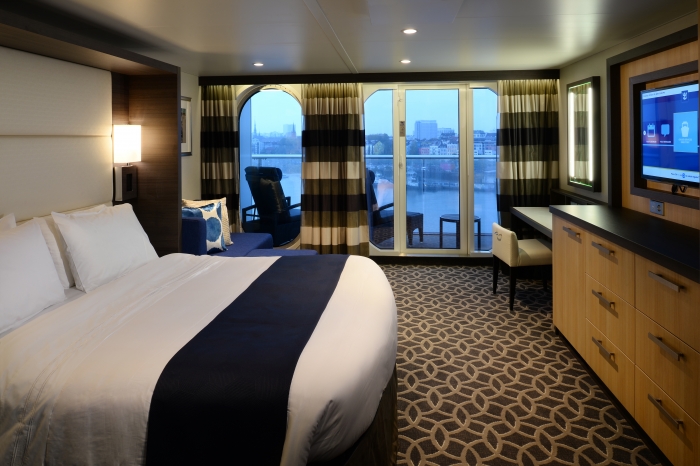 From cabins to public spaces and galley cooling, the HVAC system on the Quantum of the Seas has been re-thought, according to Harri Kulovaara, executive vice president maritime, Royal Caribbean Cruises.
Calling it evolutionary work, cabins now have advanced HVAC automation software and digital thermostats. The lowest point is 68 degrees, lowered from a previously-tested 71.6.
"Every stateroom has its own intelligence with controls connected to the keycard," said Kulovaara. "In the public rooms we are using more fan coils and bringing in fresh air from the outside. The fresh air keeps the quality of the air right and the fan coils control the temperature. By doing that we are moving less air than we used to in the past."
But the biggest area of improvement for Royal Caribbean is coming in the galleys, with a new on-demand based HVAC system.
"It's not going full blast all day now," said Kulovaara.
In addition, galley machinery has been streamlined to go into standby mode when not being used.
"The software is running every galley and with this system we expect a 30 percent gain on energy efficiency in the galley which equates to $1 million a year," added Kulovaara.