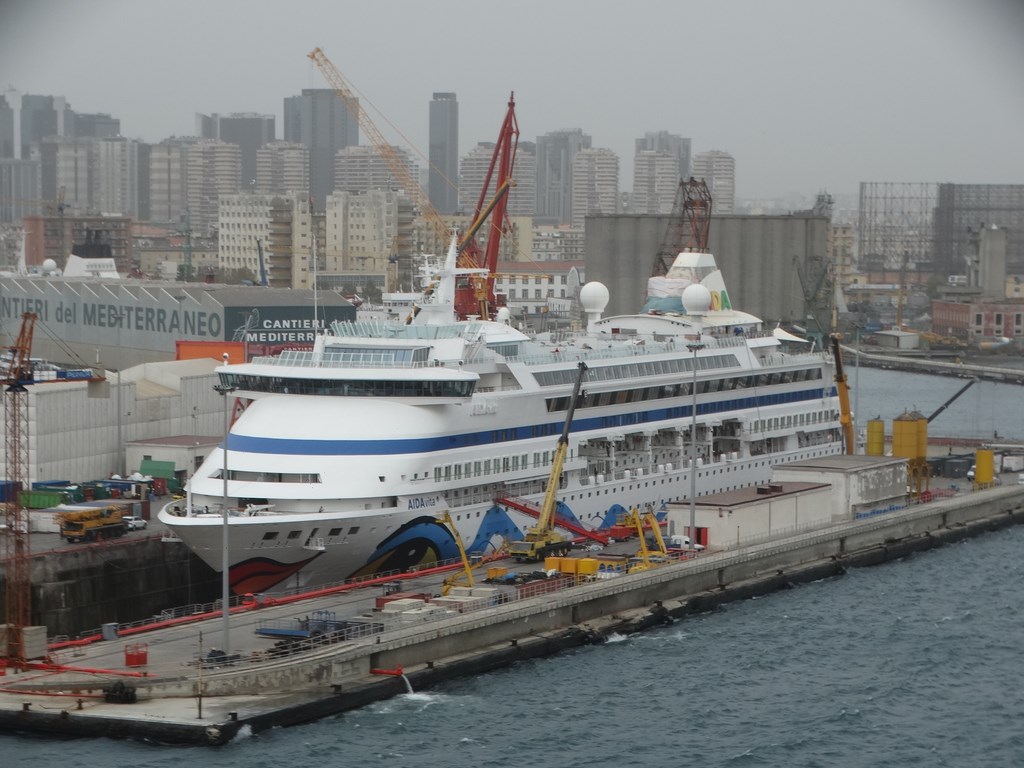 During a routine week-long drydock earlier this month in Naples, the AIDAvita became the third AIDA ship to get the first part of an installation of an exhaust gas scrubber, according to the cruise line.
Among the passenger highlights are the two new Seaside Lounges in the outdoor area of the Anytime Bar on deck 10.
The redesigned and enlarged Body and Soul sport area offers fitness fans an even larger number of devices to train strength and endurance.
The spa reception is now located in a central location on Deck 9 in direct vicinity to the Body and Soul sport area.
Another new feature is the installation of digital photo stations in the photo shop. Here passengers can view photos of the trip on a screen and select and order them individually. Thanks to digitalization, AIDA is reducing its consumption of photo paper and printing chemicals by around 50 percent, making yet another contribution to environmental conservation.