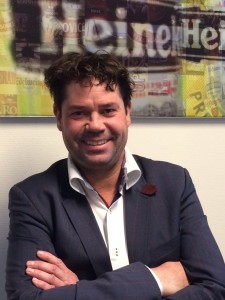 Heineken Global Duty Free announced the appointment of Koos Vrijlandt as Global Account Manager with overall responsibility for Cruise Lines, one the company's key channels within duty free.
A well-known figure in travel retail, Koos takes on this role from his previous position managing the European ferry sector. Based in Amsterdam, he will focus on the company's portfolio ambitions for the growing cruise market.
Reporting to Koos is Nick van Buuren as Sales Representative responsible for Cruise Lines in Europe, who is also new to the team, and Alex Godinez already well known in the industry and responsible for the wider Americas Cruise Line business.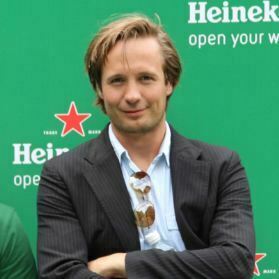 Onno Huyghe has joined the duty free team as Global Account Manager North West Europe and Ferries. Previously he was the Area Export Manager for the Baltic States and Finland. With Heineken since 2008, his expertise is in key account management, seeding and growing brands both directly and through agents. Reporting to Onno are Andre Annick who is the Sales Representative responsible for the Nordic Region and new to the team Merel Tempelaars who is the Sales Representative responsible for Western Europe.
Sean McNaughten, Manager Heineken Global Duty Free comments on the appointments: "I'm delighted that we have two such strong leaders in these critical sectors of our duty free business, where we have a unique opportunity to introduce new audiences to the Heineken brand and our wider portfolio of beer, ciders and craft beers.
"Having dedicated teams that are focused fully on the Cruise Lines and Ferries allows us to work with customers and distributors to implement category driving solutions such as Brewlock One Way Keg, Monteith's Craft Beer range and Amstel 0.0% alcohol beer. This enables us to create valuable connections with guests across multiple touch points – great drinking experiences in bars, restaurants and by the pool and compelling volume selling opportunities in the increasingly sophisticated on-board shopping environment. Wherever the interaction is, a great on-board experience will inspire guests to buy our brands at home and we see cruise and ferries as an exciting and fast-developing shop window for our brands."
Heineken's extensive insight program demonstrates that consumers are seeking a broader choice of brand options as they explore regional beers, radlers , ciders and low and no-alcohol beers. The extensive Heineken portfolio offers unrivalled quality, heritage and cosmopolitan appeal of international brands.