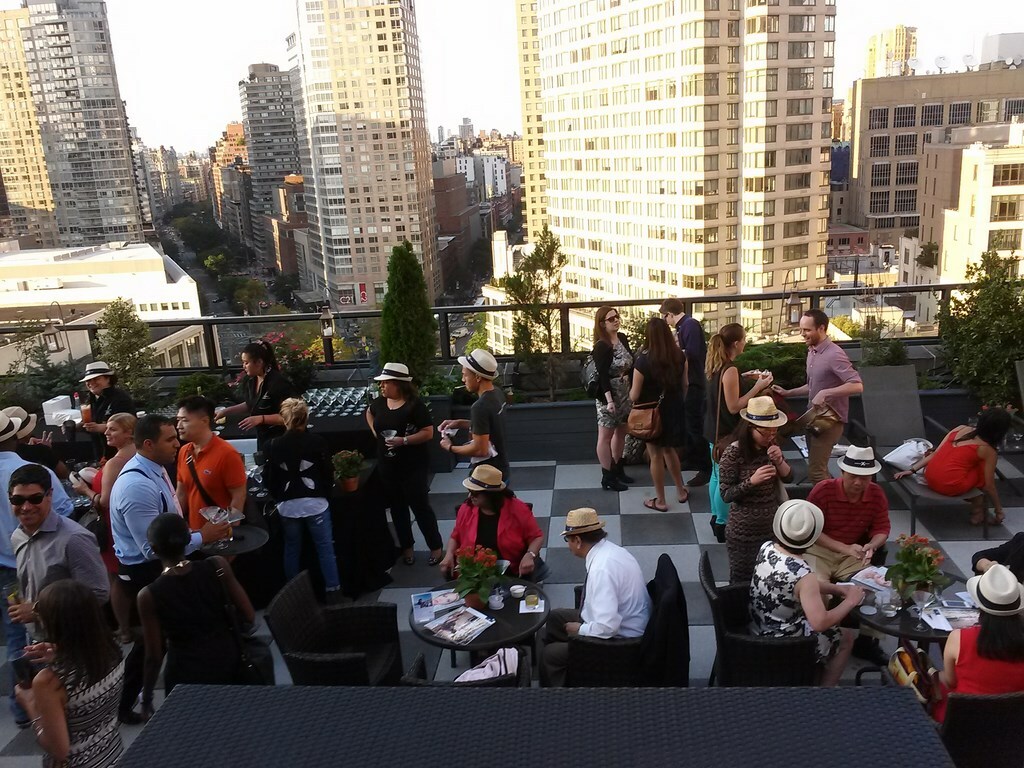 One of the "poshest" hotel pools in Manhattan was the scene of an poolside reception sponsored by Celebrity Cruises on August 14.
The Empire Hotel and Celebrity Cruises had a new take on the classic pool party with drinks, light food and giveaways for the 100 guests in attendance.
A chance to visit the rooftop deck, see stunning views of the city at sunset along with Celebrity branded fedoras and sunglasses from the cruise line, made for an ideal evening.
The Drink Menu consisted of Mediterranean-inspired cocktails:
• Santorini – Vodka, Cucumber, Mint, Gran Marnier, Aperol, Lemon, Dainzu Agave
• Rome – Gin, Rosemary, Lemon, Dainzu Elderflower, Junior Merino Toasted Spices Bitters
• Casablanca – Tequila, Lime, Ginger, Dainzu Gomme infused with Golden Raisins, Black Cumin & Fenugreek & Junior Merino Saffron Rimmer
As for food treats, here was the hors d'oeuvres menu:
• Tuna Tartare with Waffle Crisps
• Tomato & Mozzarella Brochettes
• Creamed Spinach Tartlets
• Roasted Beet and Goat Cheese on Toasted Crisps
• Creekstone Filet on Toasted Black Bread with Creamed Horseradish Mousse
• Prosciutto Wrapped Figs