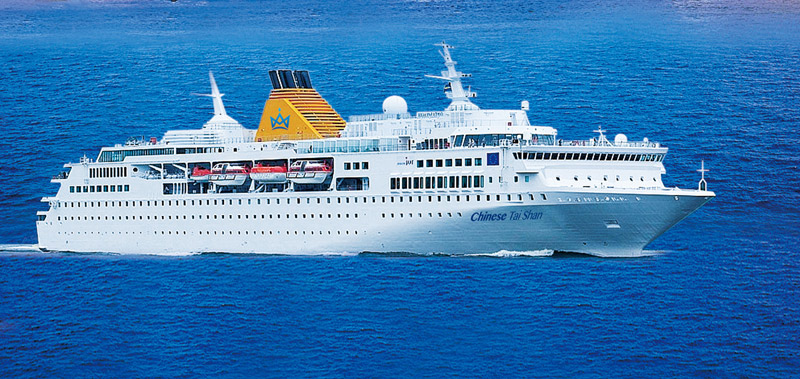 On August 26 the Chinese Taishan will mark its inaugural voyage for Bohai Ferry – and its entry into the cruise market.
The voyage will be from Yantai in Shandong (China) to Seoul and Jeju Island, with the ex-Costa Voyager flying the Bermuda flag off the stern.
Yantai is the birthplace of China's modern wine industry and is the ship's turnaround point through the fall.
To begin with, the line is offering five-day sailings, mixed with a three-day voyage just calling in Seoul.
"We were ready earlier but the first departure is delayed to late August due to issues at the port," said Bohai Secretary (boss) Wu Ning. "The port needed to get ready with the supporting facilities and customs clearance."
The ship marks a significant milestone in the Chinese cruise market: a Chinese-owned and operated ship (HNA's operations are run by Star Cruises) with decision making entirely localized.
According to Bohai Cruise's Chairman Xinjian Yu, who is also the general manager of parent company Bohai Ferry, they have incorporated many Chinese features onboard, ranging from the service staff to entertainment, and all targeted at the Chinese source market.
The ninth edition of the China Cruise Shipping and Cruise International Expo is the Asia/Pacific's No. 1 cruise event, learn more at http://www.ccyia.com/ccs/EN/index.htm. The show takes place Oct. 15-17 in Tianjin, China.
Visit Cruise Industry News, the official event media sponsor and partner, at booth B31.
Article Excerpt: Read More in the Cruise Industry News Quarterly Magazine, Fall 2014 Edition, due out October 15. Subscribe Today – Click Here.