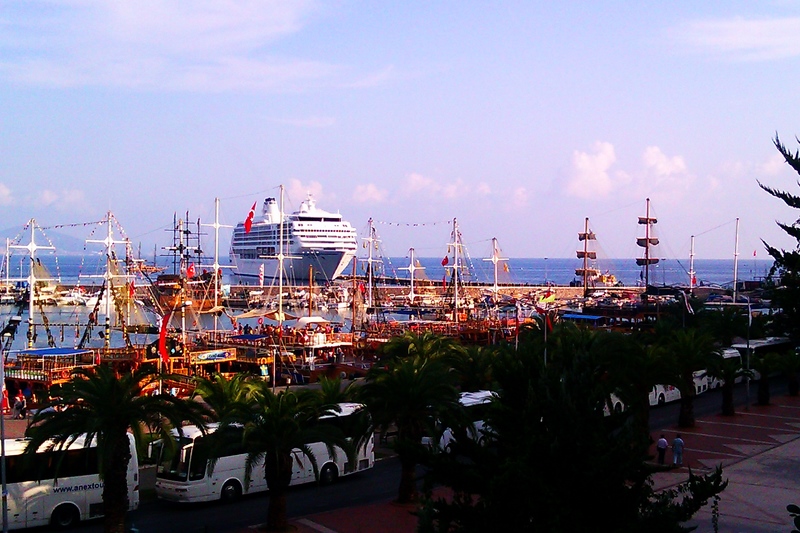 Situated between Cyprus and a variety of Greek islands, the Turkish port of Alanya is seeing a nice boost in its cruise traffic as lines seek an alternate port as the situation in Israel and Palestine continues.
Alanya will soon be hosting Oceania's Riviera, as well as vessels from both Hapag Lloyd and Peter Deilmann.
Director Haluk Sayman commented" "Alanya is dedicated to cruising, with no cargo traffic whatsoever. The berth has a prime position in the town and within walking distance from significant 800 year old history one way, and an extremely attractive promenade with shopping and sea-front cafes going in the other direction. There are also a variety of full and half day tours from which to choose, from visits to Perge, established around 1500 BC where St. Paul reputedly preached his first sermon, to rafting in the nearby Dim River and the chance to swim in the cool meltwater."
Alanya was the host of the 43rd MedCruise General Assembly last November.