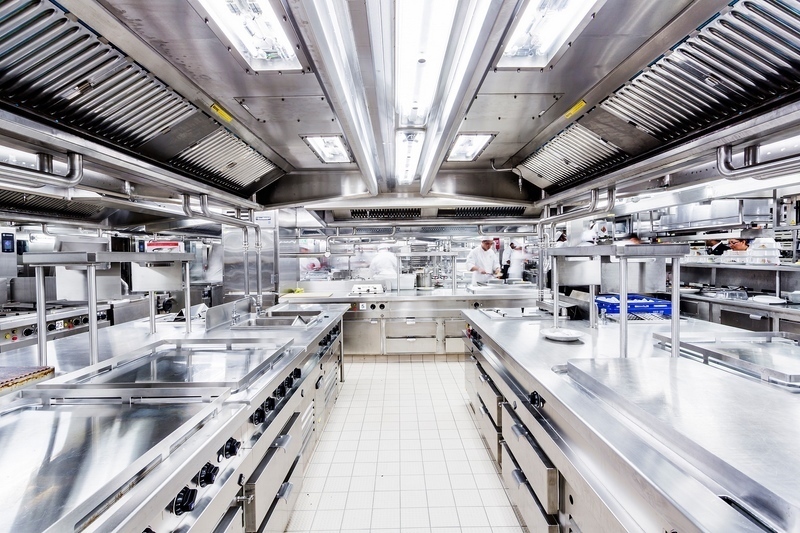 The key to galley equipment? A balancing act of low-maintenance, energy-saving and smart appliances that can fit into uniquely tight spaces while complying with the latest rules and regulations.
Thus, 2014 may be the biggest year ever when it comes to the technological development going on in cruise ships' galleys.
Upping their development game, Meiko has added new features to its M-iQ dishwashing collection. Enter the Green Eye, an added option a client can put on a ship installation brand new for 2014.
"By (automatic) conveyor scanning at the loading side, we analyze the conveyor load and therefore can reduce the final rinse water, electrical use and chemical consumption based on demand," said Dominique Raverdy, sales manager marine.
Also new for 2014 from MKN is the FlexiCombi MagicPilot oven.
New and unique features include the "Touch & Slide" operating concept, giving users a smartphone style display screen. The unit is a cross-wise build, meaning chefs can lift trays and containers safely and easily in and out.
And then there is the energy savings and advanced technology MKN is using.
According to MKN's Stephan Kammel, vice president of sales global marine, the unit has been designed with the latest energy savings tricks in mind.
"For example, the triple-glazed cooking chamber door offers potential savings up to 28 percent," he said. "Using the heat exchanger, you can save approximately 1 kWh of energy in one operating hour/steaming in the FlexiCombi, and new technology reduces the energy consumption of the engine by 40 percent. As a result, the connected loads have been reduced by an average of 5 percent."
Baking bread for thousands of passengers won't go unnoticed by cruise lines either, and Sveba Dahlen has launched its new Instore Bread Line 120 targeted at the cruise market.
What's better about it? Capacity from 500 to 1,200 pieces per hour, and a high accuracy weight system that allows dough pieces to be adjusted from 50 to 1,000 grams.
Unveiled at the Marine Hotel Association show in Orlando was Manitowoc Foodservice's Convotherm 4 oven system, offered in seven different sizes.
A major supplier of turnkey galleys, Almaco introduced its Gallery Energy Management system (GEM) aboard the Norwegian Breakaway and Getaway.
In short, the GEM system is essentially an automation program that monitors galley energy usage and adjusts things as needed.
Excerpt from Cruise Industry News Quarterly Magazine: Summer 2014