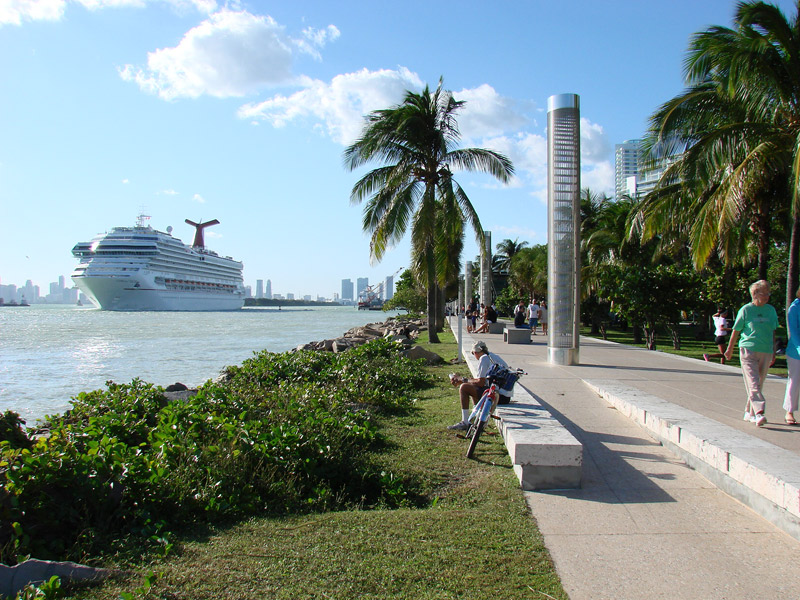 Taking over the Port Director role in April, Juan Kuryla sees further expansion at PortMiami as fiscal year 2014 will break all previous records with some 4.8 million cruise passengers.
"In three to five years I see new facilities and expansion of existing cruise terminals and related cruise infrastructure," he said.
Kuryla has perhaps the highest-profile non-cruise line post in the entire industry, and is responsible for the vision, long-term capital planning and development for the port, as well as day-to-day management.
Along with cruise and cargo operations driving revenue, Kuryla explained part of the strategy was to diversify the revenue stream.
"We are now looking for commercial development here to have a third source of revenue," he said.
Kuryla explained he is always doing due diligence, looking at newbuilds announced by the lines and planning what the port needs to sustain its existing business while attracting new ships as well.
"What would drive a new terminal would be a commitment from a line for additional passenger movements."
Miami's success has been built on a solid relationship based around customer service with the cruise lines.
"That's where it starts," continued Kuryla. "It's really a people business."

Among the challenges the port is facing is a competitive South Florida homeport and call market, and also entire other regions – with cruise lines constantly shuffling ships globally.
Joining PortMiami in 1998, Kuryla was born in Peru and came to the U.S. when he was 10 as his American-born father had decided to retire to the States.
He started his government career with a part time post at the department of Parks and Recreation during college, becoming a full-time job when he graduated.
"I've been at the port for 16 years, working under two directors, who were both outstanding individuals," Kuryla said.
On the road quite often, Kuryla said he plays chess against a computer to pass the time, and also enjoys competing in soccer, basketball and tennis.
"I'm a bike rider; I ride to and from work when I can, 11 miles."
Excerpt from Cruise Industry News Quarterly Magazine: Summer 2014