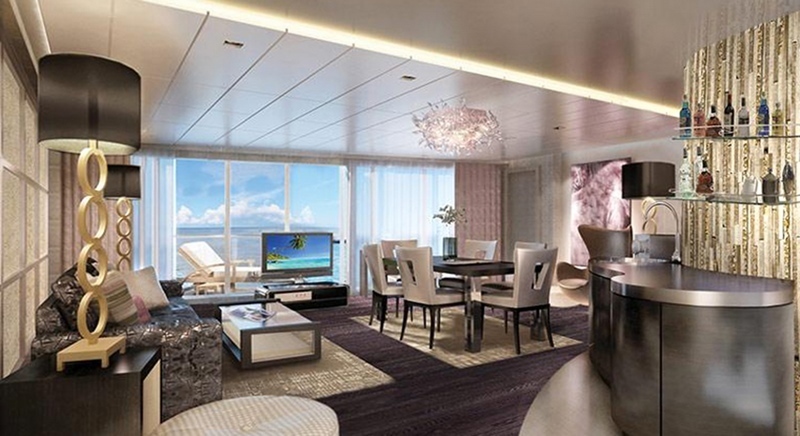 Celebrating 50 years, Tillberg Design of Sweden has more fresh, creative talent than ever, according to Fredrik Johansson, partner and art director.
"Over the past 18 months, we have grown our talent by nearly 30 percent," he said. "Half of us worked under Robert Tillberg, who founded the firm, and the other half has joined the company since he retired. Together, we have strong teams covering both the conceptual and architectural aspects.
"We know the whole process, what it takes (to design a ship), and can quickly achieve something great, something spectacular that is also doable. By combining experience with new talent, which will question so-called prevailing truths, it makes us all stretch ever further."
The newest ship launched with Tillberg designs is TUI Cruises' Mein Schiff 3, which was delivered this past May.
Among other projects, the firm is working with MSC Cruises on its recently ordered newbuildings; with Norwegian Cruise Line on its new ships; and with Regent on the Explorer.
Tillberg works not only on new ship designs, but also on retrofits, such as the Costa neoRomantica, which Johansson described as almost a newbuild.
The firm has worked on exterior designs as well and expects to do so for Regent, but the exterior is usually handled by shipyards, which means most ships look alike, according to Johansson, even though some paint their hulls. "Cruise lines should do more with the exterior looks of their ships, it is good branding and good for the market. Much can be done with small means."
He continued: "Passenger needs dictate how ships are designed and built; that is a radical change of mind from the past. The engineers are tasked with building it."
A recurring question in ship design has been whether to start with the obvious limitations (ship structures and safety codes) and design around them, or to start with a vision. "If you start with the limitations you will limit yourself from the very beginning," Johansson said.
"Twenty years ago, ships were designed around limitations – 'here is the GA (general arrangement), wrap the design around it' – it is not like that anymore. Now we start with the vision – with the ideas of creating something spectacular.
"People are younger at heart today – even people in their 50s are almost teenagers at heart – they want to be in environments that make them feel young and attractive."
Excerpt from Cruise Industry News Quarterly Magazine: Summer 2014