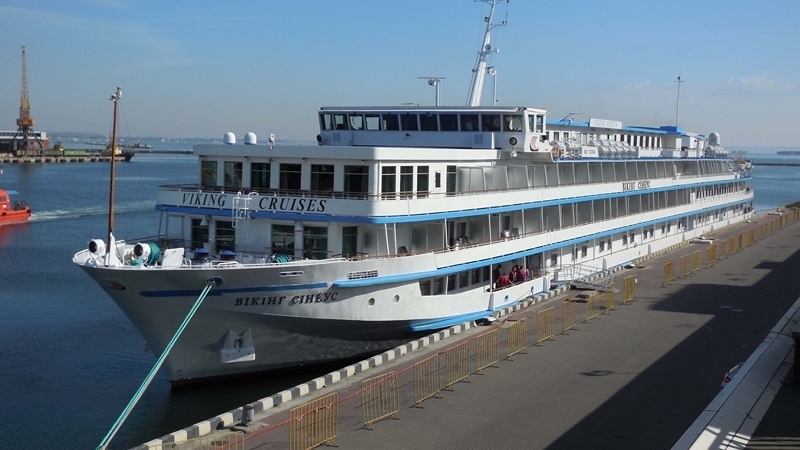 The Odessa Port Authority has issued a statement that it is in "normal operational mode and absolutely safe for inbound/outbound vessels." It also said that the border and customs control is executed by immigration and customs authorities in the port area according to the laws of Ukraine and international requirements.
The safety of the Passenger Terminal is provided by 24-hour port security officer control along with the visual control system. The port authority also said that the port security level is 1.
And, according to the General Manager Mikhail Solokov, the port authority jointly with local authorities is ready to provide any information, demonstrating its operations and the safety of the port and the city.
According to the Department of Culture and Tourism of Odessa City Council, public safety in the historical city center is ensured by local police. All the museums, theatres, art-halls, restaurants and hotels function as usual and with regular hours. Public transportation and taxis also work according to regular schedules.
The department went on to state it is safe for passengers to take part in excursions and visiting the central part of the city.
The Odessa City Council monitors the situation on a daily basis and will provide advance information should the situation change.
In 2013 there were 3 million tourists in Odessa region.
Talking to Cruise Industry News in late May, Elvira Leschinskaya, head of development and external relations, said that most of the big cruise lines had cancelled their calls to Ukranian and Russian Black Sea ports for the season. She said they have left altogether or come up with alternative Black Sea itineraries.
Leschinskaya said she hoped that some of the season could still be salvaged and that so far 79 calls for 2015 were still scheduled.
At Royal Caribbean, Chris Allen, director of deployment and itinerary planning, said that Royal Caribbean International had no cruises scheduled for this year, and Marc Miller, manager of deployment and itinerary planning, said that Celebrity Cruises has three sailings scheduled in the fall, but has removed the Ukrainian ports from the itineraries.
"For 2015, we have not made any changes in our plans," Miller said. "What is new is that we are offering summer cruises in June and July in the Black Sea, where we used to only sail in the fall. These are open-jaw 14-day sailings on the Constellation between Venice and Istanbul."