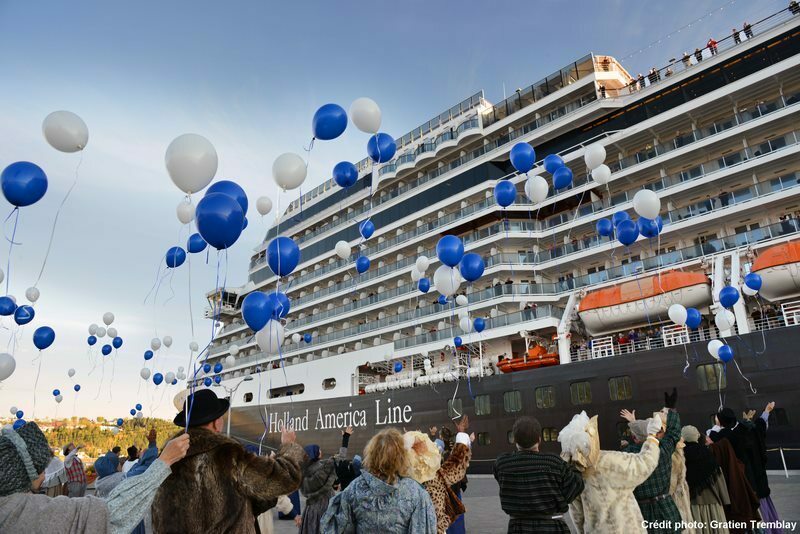 While traffic is relatively stable in Canada/New England for the 2014 and 2015 seasons, ports and cruise lines attending the 2014 Cruise Canada New England Symposium in Corner Brook were bullish on the future of the region, but noted they must keep pushing to develop their business against other markets. A major highlight for 2014 has been the seasonal deployment of the new Royal Princess, sailing from Brooklyn this fall.
With the help of a marketing budget from Quebec, Holland America Line has gone from seasonal deployment in the fall to a ship sailing from spring to fall, joined by another ship for most of that window and a third, additional vessel in the fall.
But ports should not take that for granted, according to Simon Douwes, director, deployment and itinerary planning for Holland America Line, who noted the line always questions port costs, and that some ports in Northern Europe had lost all their calls due to excessive costs.
With fuel a major factor in planning, moving homeports to be closer to port of calls was not an option for Douwes in Canada/New England.
"Here, we've slowed down our ships," he said. "The shore excursion revenue is a very important aspect for us, many ports in the world have port costs higher than the shore excursion income, and those calls costs us money. That is not the case in Canada/New England, but in some ports here it is almost a zero sum."
Another positive decision coming to the region will be Royal Caribbean International's Liberty of the Seas, sailing from Bayonne in 2015, and replacing the smaller Explorer.
"Ships are getting larger and they have an impact on the destination," said Marc Miller, senior manager, deployment and itinerary planning for Royal Caribbean Cruises. "An itinerary can only work if all the destinations are capable of handling the ship."
To increase demand, Miller suggested ports look at co-marketing opportunities.
"Fuel is our biggest variable, and also port expenses," said Miller, adding that the Caribbean has been pro-active in rolling out incentives for summer traffic.
Michael Vanderbeek, deputy port directory, sales and marketing for Massport, said the region must work together around such anchor ports of Montreal, Quebec, Boston and New York.
Elizabeth Shearin, director of cruise operations for the NYCEDC, noted that while their piers are packed during the fall season on weekends, she was looking at expanding the season by offering incentives during days that New York's berths were under-utilized.
And ports in the St. Lawrence are being boosted by a new Welcome Policy put forth by Cruise the Saint Lawrence, giving ports an outline of best in class practices, said Rene Trepanier, executive director, Cruise the St. Lawrence.