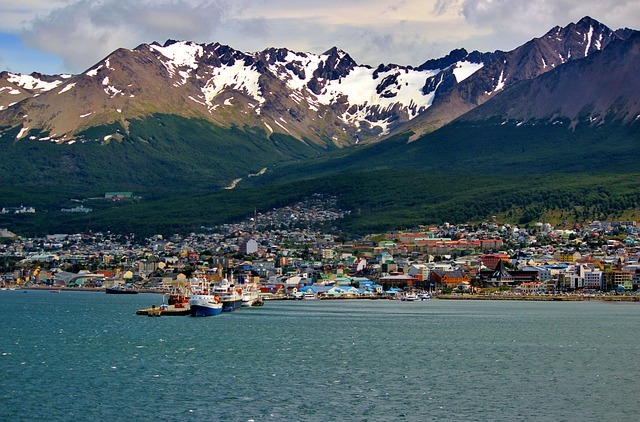 At the end of wave season cruise lines start rolling out their itineraries for the next year or two. This year, we at The Cruise Web were delighted to find a few surprising moves by three cruise lines. We all know cruise lines will have ships in the Caribbean, the Mediterranean and in Alaska, but this year there's more attention being paid to exotic ports like China and Chile. So let's dive right in and see what all the excitement is about.
1. Quantum of the Seas to homeport in Shanghai starting in 2015
This is by far the most unexpected news about an itinerary change. It is unprecedented to have a cruise line take a new ship and move it to a region outside of their "wheelhouse." (Royal Caribbean is one of the most popular, if not the most popular cruise line in the United States.) However, we at The Cruise Web, think it's great. Not only does Royal Caribbean spread their brand overseas, capitalizing on the boom of modern Chinese people seeking travel opportunities, it also allows American and European cruisers to have a brand new ship to sail on when visiting Asia. Knowing they'll be on an American ship while in such a faraway place may make American customers feel more comfortable with traveling to China
2. Carnival Cruises offers 10- and 11-night cruises from Galveston in 2015
Carnival is giving Texan cruisers the option of an extended Caribbean experience where they don't have to worry about flying or traveling far. Carnival has only announced four of these extended cruises, but this will be a great test to see if longer cruises are successful in this market. Two of these one-way cruises sail from Galveston to San Juan, Puerto Rico while the other two sail from San Juan back to Galveston. Both of the itineraries offer less congested ports like Bonaire, Grand Turk and Antigua.
3. Holland America will have 4 ships sailing in South America starting in the Fall of 2014
Holland America is doubling down on the fact that South America is a destination that cruisers want to visit. Not only will they have four ships there, they are also offering extended itineraries so cruisers can really experience this diverse continent. You can cruise on a 14-day sailing or choose the 68-day Grand South America and Antarctica Voyage. South America is a continent that has seen a lot of interest from travelers in recent years, and it's perfect for cruising, considering the density of ports along its vast coast. Of course sailing is the best and only way to see Antarctica.
When the new cruise itineraries are announced it's always exciting to see what new destinations become priorities and to see if the cruise lines continue sailing to these new destinations, making them more than just a travel trend. Have you seen a new itinerary that excites you, share it in the comments?
Erica Kritt works at The Cruise Web. The Cruise Web is a travel agency that specializes in cruising. The expert cruise consultants focus on providing travelers with the best value for their time and money in finding and booking a cruise vacation! Visit The Cruise Web for the best Caribbean cruises.