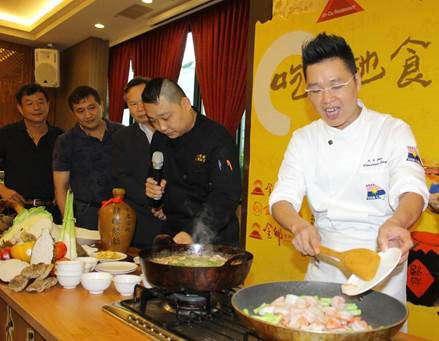 Star Cruises invited Michelin Chef Kenny Chan to join guests from Hong Kong, Russia and around the world onboard SuperStar Virgo for an epicurean journey.
During the 4D3N Taiwan cruise, Chef Chan had specially created tailored menus with Hong Kong style dishes for the restaurants on board, while sharing his cooking secrets with the guests. Chef Chan also took cruisers to the best restaurants in Taichung and Kaohsiung, sampling local delicacies in Kaohsiung and feasting on the sumptuous lychee banquet in Taichung.
Interested cruisers should not miss the chance to catch Chef Chan as he will be onboard SuperStar Virgo again on 21 May 2014.