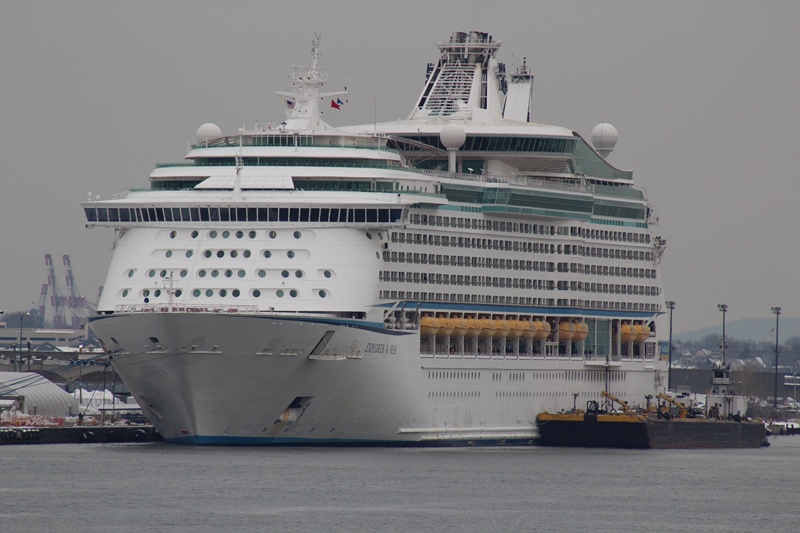 Royal Caribbean today announced that Explorer of the Seas will join Voyager of the Seas and Radiance of the Seas for the winter 2015-16 season at Sydney. Royal Caribbean's winter 2015-16 Australia, New Zealand and South Pacific season will open for reservations on April 29, 2014.
From November 2015 through April 2016, Explorer of the Seas will primarily sail 11- and 14-night New Zealand cruises, with up to seven ports of call in the South Pacific country, while Voyager of the Seas will sail eight- to 12-night South Pacific and Fiji cruises, all round-trip from Sydney.
During its inaugural Australia season, Explorer of the Seas also will offer three- and four-night cruises in November 2015 and in February and March 2016 for vacationers to sample one of the world's largest and most innovative cruise ships. During its third consecutive winter season, Voyager of the Seas also will sail a 13-night South Pacific and New Zealand cruise on Nov. 5, 2015, which will call at Bay of Islands and Auckland in New Zealand, as well as a seven-night Tasmania cruise on Nov. 28, which will feature an overnight at Hobart, as well as call at Melbourne, Australia.
For its part, Radiance of the Seas will offer vacationers a variety of itineraries to the South Pacific and Fiji, New Zealand, and throughout Australia. Vacationers can choose eight- to 14-night South Pacific itineraries from Dec. 2015 through Jan. 2016, or circumnavigate Australia in November 2015 and from late-February through March, 2016 – each comprising a 16-night New Zealand and southern Australia sailing from Sydney to Perth (Fremantle), followed by a 16-night northern Australia and Bali cruise back to Sydney. Radiance of the Seas also will sail four- to seven-night Tasmania cruises, departing Dec. 11, 2015, and Feb. 18 and Mar. 28, 2016, and a 10-night Queensland cruise, departing Feb. 8, 2016.
Vacationers also can chose among a wide variety of sailings that span distant regions as part of each ship's repositioning. Explorer of the Seas will take guests on a 10-night Singapore to Perth itinerary, departing Nov. 3, 2015, followed by a 16-night southern Australia and New Zealand cruise that arrives in Sydney on Nov. 29 for an overnight stay. The ship reverses these itineraries at the end of the season, departing from Sydney on Apr. 12 and from Perth (Fremantle) to Singapore in late April. Voyager of the Seas also will reposition between Singapore and Sydney on 14-night northern Australia itineraries on Oct. 22, 2015, and April 16, 2016, with the former featuring an overnight in Singapore.
Alternatively, Radiance of the Seas' trans-Pacific crossing will combine Hawaii with Australia or Canada on a 10-night Hawaii cruise from Vancouver, B.C. and subsequent 18-night, trans-Pacific itinerary to Sydney, departing Sept. 11 and 21, 2015, respectively. A return trans-Pacific cruise will sail from Sydney to Hawaii on Apr. 3, 2016, followed by an 11-night Vancouver-bound sailing on Apr. 20.