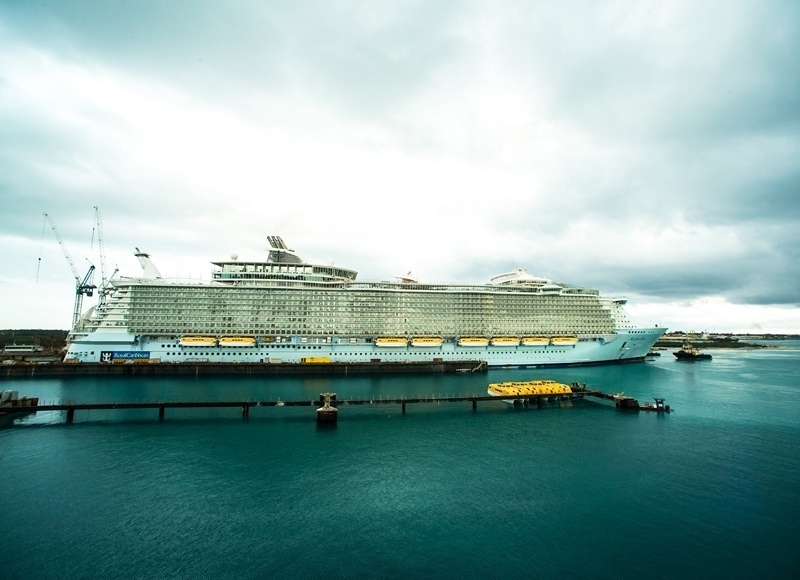 The world's largest cruise ship the Allure of the Seas' docked at the Grand Bahama Shipyard for repair work on propulsion motors last week.
The work continued on a twenty-four/seven basis for the seven day stay at the yard.
The Allure is currently back in service.
"To perform this technically challenging work in such a time frame involves detailed planning and teamwork from the owners, the propulsion motor manufacturers and the yard," stated Carl-Gustaf Rotkirch, Chairman and CEO at the yard.
He continued: "The facilities and skills we have readily available here in Freeport, continually rise to the challenges posed by our customers, this type of docking has never been performed at any shipyard in the world; by successfully undertaking this project, and we have once again proved we are a world leader.
"RCCL is a valued and repeat customer, with whom we have a very special bond, their confidence that the yard can deliver such projects will resonate around the shipping industry."