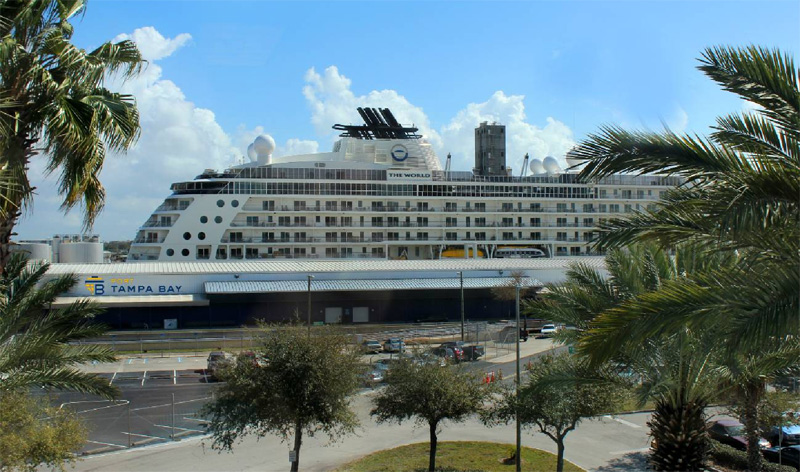 Port Tampa Bay is hosting The World for a three day call, the first time the residence ship has been to Tampa since 2002.
Built in Norway and launched in 2002, the 43,188-ton super yacht has a length overall of 644 feet, width of 96 feet and a draft of 22 feet. In addition, the ship features 12 decks, 165 residential units and a maximum speed of 18.5 knots.
The resident-owned ship operates somewhat like a water-borne city, with management team, staff and an elected board of directors to carry out operations of the luxury community. The vessel has continuously circumnavigated the globe since its launch, visiting the world's most exotic ports.
Vessel agent services for The World were provided by A.R. Savage and Sons for the ship's three-day visit. In addition, Visit Tampa Bay offered residents information on local attractions to enjoy while in Tampa.
"We are very pleased residents and crew of The World return to Tampa to spend a few days enjoying our beautiful weather and local amenities, and of course we certainly look forward to their return in the future," Paul Anderson, port president and CEO, said.