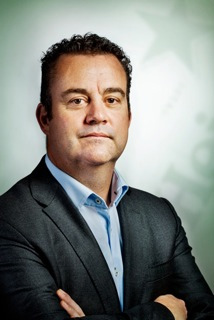 Heineken Global Duty Free & Travel Retail has announced the expansion of its Beers of the World portfolio in the Americas and Cruise markets with two new refreshing drinks.
With effect from March 1, 2014, both brands are available for cruise, ferries, and border stores alongside domestic market launches in Northern Europe and the UK.
First up is Amstel Radler. Inspired by the Bavarian tradition of mixing beer with fresh lemon juice, the Radler name was created by Franz Xavier Kugler, who ran a tavern in southern Germany. During a big cycle event in 1922 which passed right in front of his door, he created the Radler ('cyclist' in English) as a special 'double refreshment' drink for the 13,000 cyclists and, some might say acted shrewdly, to ensure his beer supplies would stretch to accommodate the large crowd of spectators. Today Amstel Radler is a unique fusion of the globally popular Amstel beer, brewed in Holland since 1870, and now, in its latest guise, blended with natural lemon juice. The Radler proposition is now present in 31 countries across 5 regions.
Amstel Radler reports that the brand responds positively to consumer trial, with up to 40% drinkers being completely new to the beer category. Its lighter, natural blend attracts a new generation of beer drinkers, especially women, enabling them to share in social beer moments, especially at lunch, by the pool and after sport. Amstel Radler is 2% alcohol and free from additives, available in 33cl cans.
Perfectly poised to take advantage of the growing popularity of craft beers, Monteith's, from New Zealand, launches in the Americas and the Cruise market with a range of 4 beers presented in 33cl bottles:
Monteith's Bohemian Pilsner Beer – An eastern European-style lager with immense flavour and enormous hop character, this premium beer leaves you with a clean, crisp taste.
Monteith's Pacific Pale Ale – The intensity of North West American hops with the liveliness of New Zealand hops, filtered to give a clear straw appearance. Beginning with a zesty citrus aroma, this pale ale has a full malt flavour and crisp finish.
Monteith's Summer Ale – The malts give it the smooth heart, the single hop and ginger its touch of spice. A little rata honey finishes things off nicely, leaving a truly refreshing taste experience. Now available all year round.
Monteith's IPA (India Pale Ale) – There's plenty of rich maltiness from this Pale Ale and higher-kilned malt combination. The Cascade and special New Zealand hops create a fruity aroma with a dose of bitterness to drive home the hop flavour. A beer for the IPA aficionado with a distinctly Kiwi style. Perfect for a moment spent catching up with old mates.
Established by Stewart Monteith in 1868 for the pioneering gold mining communities on the country's West Coast, Monteith's is a heritage brand, loved by a series of successive generations and now recognised as the leader in the New Zealand craft beer market.
Sean McNaughten, Manager of Heineken Global Duty Free enthused: "Both Monteith's and Amstel Radler are key players in our ambition to grow the beer category and importantly to bring real excitement to the consumer drinking experience. The beer category is full of innovation right now as more and more consumers seek out new tastes alongside the trusted greats like our hero brand HEINEKEN. Amstel Radler is one of our biggest innovations to date with enormous appeal to a whole new community of beer discoverers, alongside regular beer drinkers, looking for a lighter refreshment, and so it's perfect for cruise ships and the tropical climates of Latin America.
"With Monteith's we're confident that premium beer lovers plus the growing 'indie' beer contingent will enjoy the discovery and the unique quality of the range."