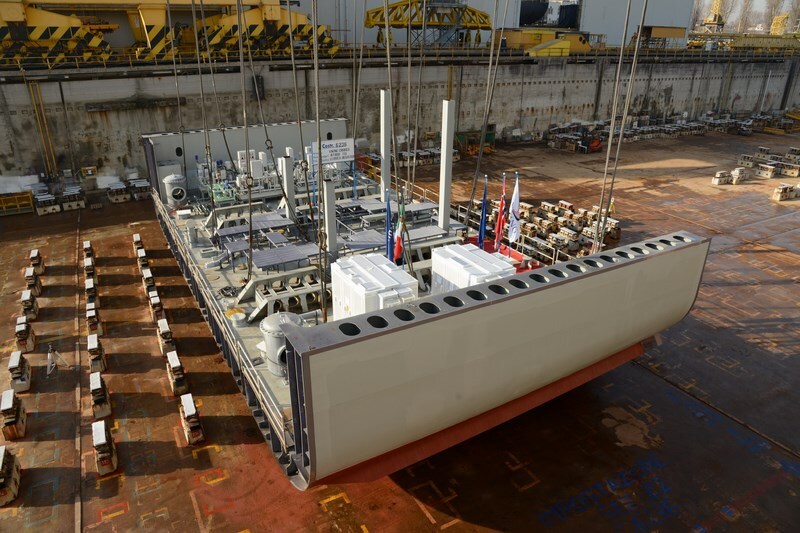 Viking Cruises today announced the keel was laid for its first ocean cruise vessel, Viking Star, marking the next construction phase of the company's first-ever ocean product.
The ceremony took place on Wednesday, December 18, at Fincantieri's Marghera shipyard outside Venice, Italy. Viking Star is scheduled to be delivered in early 2015.
"Our new ocean itineraries are selling at an unprecedented rate, and the enthusiasm we have seen from guests is truly remarkable," said Torstein Hagen, Chairman of Viking Cruises. "There is undoubtedly interest in an ocean cruise experience that returns the focus to the destination, and Viking is actively planning to meet that demand."
Steel was first cut for Viking Star in June 2013, and the laying of the keel is a formal recognition of the start of construction. The 930-passenger Viking Star features state-of-the-art design from experienced nautical architects and engineers. The company will also launch a record-breaking 14 new river vessels – Viking Longships – in March 2014.
Viking's ocean itineraries will include Viking Star's maiden voyages in Scandinavia and the Baltic; and the Western and Eastern Mediterranean.