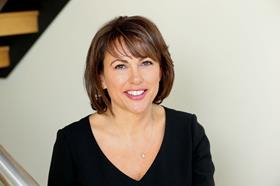 Helen Caron, currently Director of Ireland, will now be responsible for managing the Thomson Cruises business.
Caron will report into Fraser Ellacott, Customer Operations Director and starts her new role on Jan 2. 2014.
Ellacott commented: "We have an extremely successful and popular cruise business in the UK and as the third largest operator, it continues to play an extremely important part in our overall strategy. We have been focused on driving a programme of innovation and modernisation forward in the past few years and have developed a successful brand strategy. I am delighted that I can hand the baton over to Helen who will continue to strengthen this approach and has done a fantastic job of transforming our Irish business."
Helen started with First Choice retail as Commercial Manager before becoming Head of Commercial. During the 2007 merger of Thomson and First Choice Helen took on the role of Head of Integration for the Distribution side of the business – responsible for bringing together the retail, contact centre and back office function.
In 2009, Helen became Commercial & Trading Director for Distribution, responsible for the commercial relationships with the trade, ensuring our channels of distribution delivered for our mainstream and specialists businesses and also for Cruise Deals, our cruise distribution brand. Prior to joining TUI she held various roles in the cruise industry and with the escorted tour operate Page & Moy.