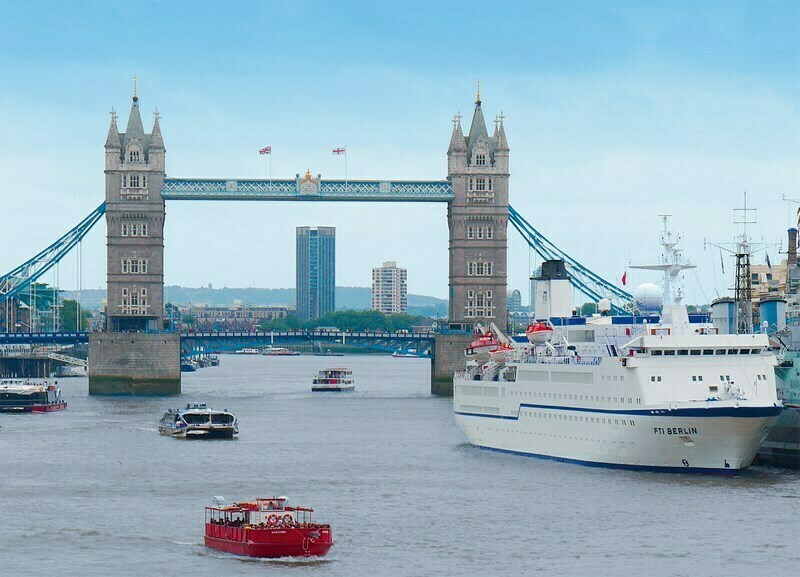 FTI Cruises has issued a new version of its 24-page brochure for the summer of 2014, with certain itinerary changes. With cruises ranging from seven to 16 days, the Berlin will sail in the Mediterranean, the Black Sea, and Northern Europe from March through October.
After a March drydock, the Berlin starts sailing from Nice on March 29, offering three different programs, before sailing a Western Europe cruise from Nice to Bremerhaven. This cruise, starting on May 23 and concluding on June 7, can also be booked in eight- or nine-day segments.
From Bremerhaven, the Berlin will sail to Northern Norway, followed by another Western Europe itinerary, before heading to the Black Sea via Venice.
The season ends with a sailing roundtrip from Nice to the Canary Islands and Madeira.
Cruise bookings are available in different packages – value, plus and exclusive – with the latter including all beverages and an onboard credit.
Because of its smaller size, the Berlin is able to transit the Corinth Canal and sail up the Guadalquivir River in Portugal and the Thames to dock at Tower Bridge in London.