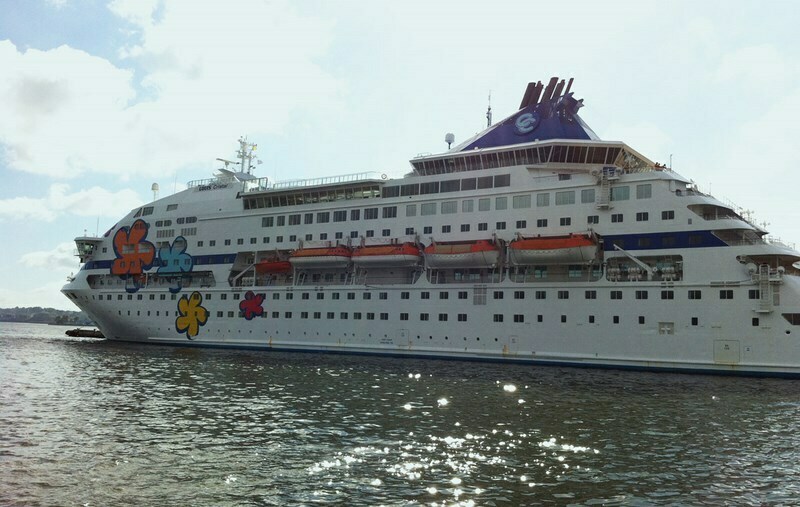 After four years of enthusiastic preparation, Cuba Cruise embarked from Havana last night for its premiere voyage circumnavigating the Caribbean island. International passengers excitedly watched from the deck as the ship sailed under the moonlit sky towards Holguin, the second port on the exclusive itinerary.
Throughout the season, guests will visit six ports of call, relax on world-renowned beaches, enjoy the country's UNESCO World Heritage sites and wander colonial towns where time stands still.
"Leaving the port for the first time was a magical experience," said Cuba Cruise President Dugald Wells from the aboard the ship. "The energy is incredible and we're all very excited for the journey and adventures that await."
While at sea today, Cuba Cruise passengers are enjoying the ship's many amenities, including three restaurants, four bars and lounges, refreshing pool, casino, onboard shops, children's activity room, fitness centre, salon and spa.
Tomorrow, guests will have a full day to explore Holguin, the first Cuban city discovered by Christopher Columbus, who declared it to be "the most beautiful land ever seen by human eyes."
Cuba Cruise offers five shore excursions in Holguin, including a tour of Fidel Castro's childhood farm and even an offshore island safari.
Cuba Cruise has 15 sailings scheduled for the 2013/2014 inaugural season. Guests can join the 7-night cruise at either Havana or Montego Bay with a lead-in price of only $586 CAD. The experience offers the best qualities of cruising and all-inclusive getaways combined with a Cuba that few people see.