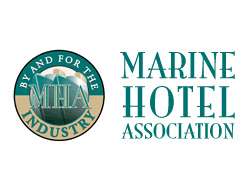 The Marine Hotel Association's (MHA) second European conference and trade show got underway at the Hotel Arts in Barcelona today, Nov. 5, through Thursday, Nov. 7.
Following a welcome reception this evening, the conference opens officially Wednesday morning with the opening address by Ozer Balli, vice president of hotel operations for Disney Cruise Line, and president of the MHA board of directors. The guest speaker is Helge Grammerstorf, managing director of IG RiverCruise and SeaConsult.
Thursday morning's guest speakers are Grenville Cartledge, marketing director of Four Gold of the UK, discussing "cruise lines and suppliers in a mutually challenging matrix," and Patrick Janssens, CEO of De Hoop Shipyard.
Some 50 suppliers are exhibiting at the daily trade show.
The MHA is returning to Barcelona following its first Europe-based trade show in 2010.
Next year, the MHA will host its 29th annual conference and trade show April 27 – 29 (2014) at the Hyatt Regency in Orlando.