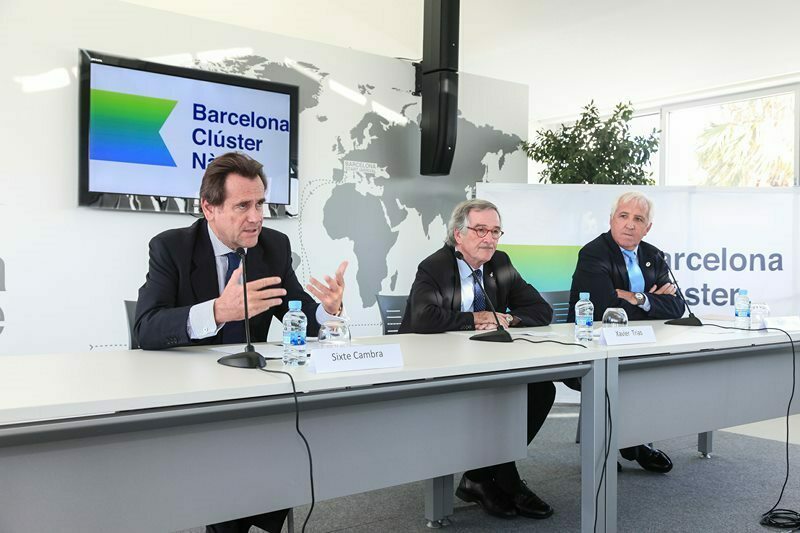 The organization, a nautical cluster of companies, was introduced today by Sixte Cambra, president of the Port of Barcelona, and Xavier Trias, mayor of Barcelona.
The objective is to position the city and its metropolitan area as a "benchmark of the nautical sector in the Mediterranean and worldwide."
It is a non-profit organization that will help to increase the productivity and competitiveness of the entire sector for the benefit of the city and its surrounding area, according to a statement.
The act of incorporation included the approval of the by-laws and election of the members of the board, which is chaired by Toni Tió, a professional who has been involved in the nautical industry for 40 years. He has also chaired the Catalan Maritime Forum since 2010.
Another objective of integrating these organizations and companies is to create jobs and contribute wealth and welfare, attracting new investments and promote awareness of the city in the maritime sector.
The organization outlined three groups of activities: yacht building, repair and maintenance; water sports and activities associated with yachts and sailing; and boat chartering.
The Cluster aims to promote the sector and foster the integration of various business groups, through four major strategic areas of action: R&D and training, networking and promotion and internationalization.
A 2012 study made by Barcelona Foundation for Ocean Sailing and the University of Barcelona counted 1,175 companies involved in the nautical sector in Catalonia, of which 68 % are located in the province of Barcelona.
The following companies and organisations are members of Barcelona Nautical Cluster: Barcelona Regional, Barcelona Foundation for Ocean Sailing (FNOB), Port 2000, Fira Barcelona, Consorci El Far, Saló Nàutic, Universitat Politècnica de Barcelona (UPC), Facultat Nàutica, Real Club Náutico de Barcelona, Reial Club Marítim de Barcelona, Barcelona City Council, Port Olímpic, Port Fòrum, Barcelona Nàutic Center, Marina Port Vell, Grup Salamanca, Federació Catalana de Vela, Marina Barcelona 92, Pertrechos Náuticos, Charter & Dreams, Evolution Yatch Agents, BCN Charter, BCN Nàutic, Yatch Design, Medenisa, Maritime Museum, Compass Marketing, Intercruises, Tax Marine, Anna Mestres Advocats, BWA Yatching, Solé Diesel and the Fishermen's Guild of Barcelona.