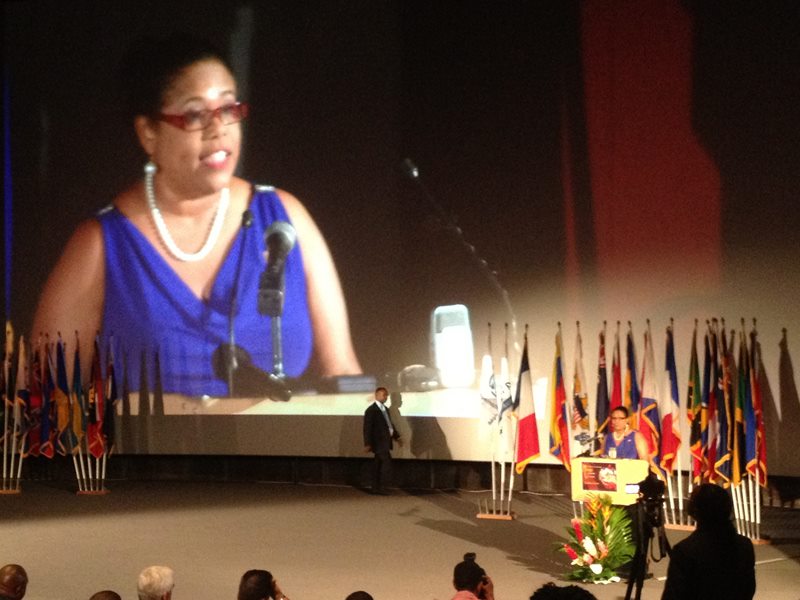 Caribbean Tourism Organization Chairwoman Beverly Nicholson-Doty minced no words in Martinique last night addressing the organization's annual conference. She said the association of island tourism officials were big on talk, but short on action, and their lethargy was detrimental to the tourism-dependent region's overall health.
"We're great debaters. We're great on lyrics. But we're slow to act," Nicholson-Doty said. "Our competitors may not be able to match our destinations' natural beauty, but many of them have the resources and the sheer will to make reaching our goals even more difficult."
The call for unity and organization has been a common refrain at CTO conferences from the start, but Nicholson-Doty, the U.S. Virgin Islands tourism commissioner, used bold language usually kept to private conversations. She said several marketing strategies debated and agreed on years ago have gone unimplemented and are now being used successful by competitors.
"We have faced many challenges – from slow growth, unpredictable airlift, and onerous taxation both external and internal," she said "And we have also lacked the political will to move our regional marketing program along fast enough to ensure we remain competitive as the most sought-after warm weather destination."
The speech seemed to energize the delegates who had spent the day in private conferences. The morning sessions had been marred by 50 percent of the island delegates for the press-briefing not showing up and the lunch speaker canceling. Fuming journalists bemoaned the lack of substance. The conference itself is, hilariously, held in several repurposed movie theaters in a cinema complex outside Fort-de-France. Surprisingly, these accommodations are similar to a small conference center and, aside from the persistent smell of popcorn, are perfectly reasonable.
Thursday's session includes a workshop on Caribbean authenticity as the driver of tourism with presentations by anthropologists, magazine editors, Bob Hathaway, vice president of the Caribbean Marine Association. The afternoon sessions feature airlift discussions.