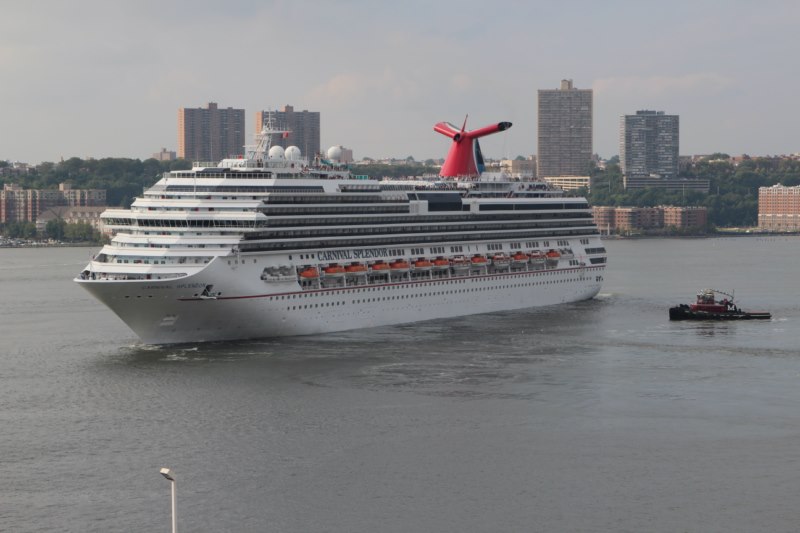 Following in the footsteps of Royal Caribbean Cruises and Norwegian Cruise Line, Carnival Corporation is expected to announce today it has reached an agreement with the United States Environmental Protection Association and Transport Canada for an exemption to the upcoming North America Emissions Control Area.
In turn, Carnival will install and develop scrubber technology, but will still be able to burn heavy fuel oil for the time being.
Carnival Corporation installed a test-scrubber on the Queen Victoria last November, as reported by Cruise Industry News, but chose not to comment on the installation at the time.
"This is a significant accomplishment as well as an important milestone for our company," said Carnival Corporation & plc CEO Arnold Donald. "Working together with the EPA, U.S. Coast Guard and Transport Canada, we have developed a breakthrough solution for cleaner air that will set a new course in environmental protection for years to come."
Carnival has pledged to put in "pollution control equipment" on 32 of its 100-plus ships over the next three years.
On its Q2 earnings call in June, Carnival Vice Chairman and COO Howard Frank said that scrubbers will be installed on two more ships before year's end and will be rolled out fleetwide next year at an estimated cost from $1 million to $1.5 million per engine.
In April 2012, after nearly five years of testing and trial, Holland America Line and Krystallon decided to stop testing the sea water scrubber installed on ms Zaandam in April 2007.
At the time, Holland America stated that the project achieved its goals, and the challenges, demanding as they were, added to the learning.
"While Holland America Line is not planning on installing scrubbers on other vessels in their fleet at this time, scrubber technology moved a long way because of the Zaandam project and both Holland America Line and Krystallon are pleased and proud to have been a part of this effort."