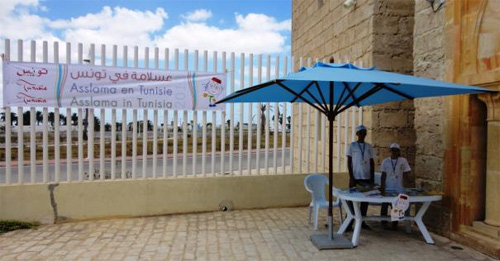 To improve the welcoming of the cruise passengers at La Goulette Cruise Port, the Tunisian Tourism Office ( ONTT ) organized an a new promotional campaigned called "ASSLAMA Tunisia" (Welcome to Tunisia) running from July 15 through the end of August.
THE ONTT strengthened its presence in the terminal with a welcome desk in front of the quay.
Two workers are always there during cruise calls and distribute flyers with information about tourist attractions to visit during the call, in addition to selling branded merchandise.