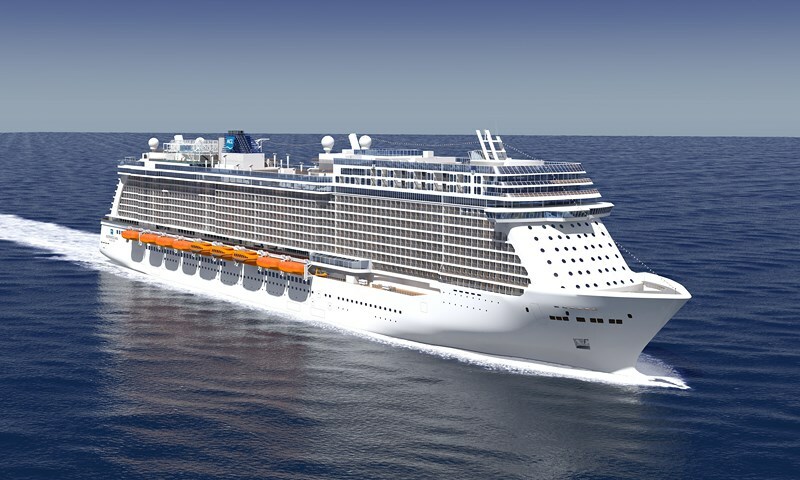 Norwegian Cruise Line announced today that it has confirmed an order for a second "Breakaway Plus" cruise ship with Meyer Werft of Papenburg, Germany for delivery in spring 2017.
Along with the first Breakaway Plus ship, which is scheduled for delivery in October 2015, these two new vessels will be the largest in the line's fleet at approximately 163,000 gross tons and 4,200 passenger berths each and will be similar in design and innovation to the line's current Breakaway class, the first of which, Norwegian Breakaway, launched in New York in early May.
The combined contract cost of the two Breakaway Plus class ships is approximately €1.4 billion. The company has export credit financing in place that provides financing for 80 percent of the contract price.
"The incredible response we've received from guests, travel agents and media regarding Norwegian Breakaway only reinforced our decision to add a second Breakaway Plus vessel to our fleet," said Kevin Sheehan, Norwegian Cruise Line's chief executive officer.
"With groundbreaking elements, yet to be announced, and an additional deck to incorporate further innovations, our two Breakaway Plus ships will provide guests even more ways to experience all that the new Norwegian has to offer."
Meyer Werft delivered Norwegian Breakaway, the first of Norwegian's two new 146,600 gross ton, 4,000-passenger Breakaway class vessels on April 25, 2013; and will deliver Norwegian Getaway, in mid-January 2014.
"We're very pleased to build all these innovative ships for Norwegian Cruise Line," said Bernard Meyer, managing partner of Meyer Werft.