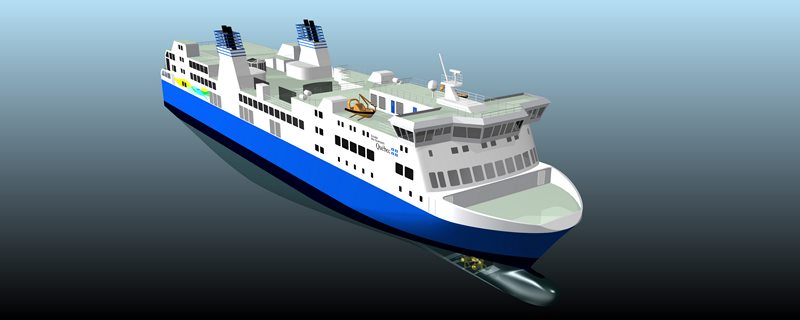 Fincantieri has announced that it has started construction on a new-generation ferry for Société des traversiers du Québec (STQ), a Canadian company.
The plate-cutting ceremony was held today at the Castellammare di Stabia (Naples) shipyard.
The ferry, which is scheduled for delivery in Canada in late 2014, will be have the most advanced solutions in terms of energy saving and low environmental impact, according to the shipyard.
It will be equipped with a diesel electric propulsion system, like on modern cruise ships. The four diesel power generators will be dual fuel and can run on either gas (Liquid Natural Gas – LNG) or marine diesel oil.
Two electric propulsion engines will operate azimuth thrusters, each equipped with two counter-rotating propellers, which together with transverse propellers, will give the ferry exceptional maneuverability. These characteristics, combined with a complex and extensive system of ramps and doors at both bow and aft, will allow the vessel to quickly load and unload.
The ship will be certified in the highest class designated by international registries for this type of service and will also be in Ice class 1 A and propulsion class 1 AS, the highest level awarded by the classification registries.
The ferry will be used in the Québec province for multiple services on the Matane-Baie-Comeau-Godbout route, which has more than 205,000 passengers and over 118,000 vehicles to travel with 1,600 sailings a year.