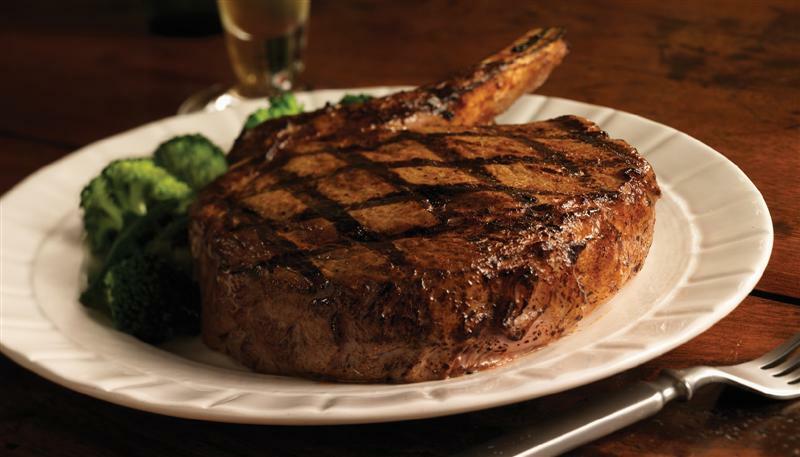 Norwegian Cruise Line announced today it is now the only cruise line to serve Certified Angus Beef brand steaks,
Certified Angus Beef brand steaks are rated above USDA Prime, Choice and Select, and are known for their superior flavor, juiciness and tenderness, according to the cruise line.
These steaks are currently available in Cagney's Steakhouse and Le Bistro French restaurant on ten Norwegian ships, including the new Norwegian Breakaway. Norwegian Jade and Norwegian Spirit will begin serving these steaks by August.
"With the addition of Certified Angus Beef in our steakhouse and French restaurant, we've taken an already great meal and made it outstanding," said Kevin Sheehan, CEO of Norwegian Cruise Line. "There is no better steak available and, as a New Yorker who knows a good steak, it was an obvious choice to bring these high quality selections to Cagney's Steakhouse and Le Bistro."
Previously available only at shore-side steakhouses and leading retailers, these exceptional cuts feature 10 quality specifications, including marbling, maturity and consistency, and are aged 28 days for the finest flavor and tenderness.
Guests can choose from a wide variety of premium cuts, ranging from a 14-ounce dry-aged center-cut strip loin to an 18-ounce bone-in ribeye.
Additional offerings include an eight-ounce center-cut filet and a 16-ounce boneless ribeye. Guests can also customize their Certified Angus Beef steak with an array of seasonings and signature sauces including garlic butter, gorgonzola-crusted, chimichurri, green peppercorn and more.
Cagney's Steakhouse serves all of the selected cuts, while Le Bistro offers the eight-ounce center-cut filet.
"Norwegian Cruise Line is at the forefront of cuisine at sea, and the ranchers and farmers behind the Certified Angus Beef brand are pleased to be a part of this culinary evolution," says John Stika, the beef brand's president. "Guests will appreciate knowing their steak experience matches some of the finest steakhouses in New York and beyond."
The steaks were first introduced on Norwegian Breakaway.