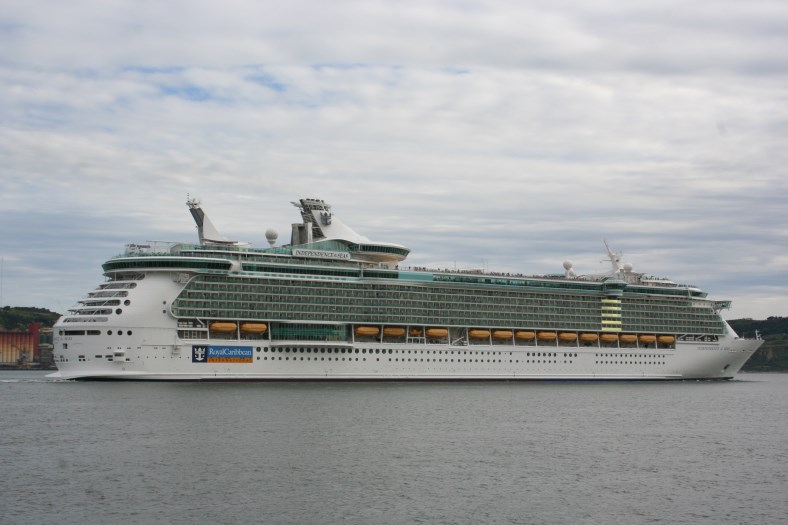 The single largest cruise brand in the world, Carnival Cruise Lines, will be second largest by 2021, behind Royal Caribbean International, according to the 2013 Cruise Industry News Annual Report. The passenger capacity is based on known ship deployments and newbuild orders.
With an estimated annual passenger capacity of 3.8 million this year, Carnival will be able to carry an estimated 4.0 million passengers by 2021, while Royal Caribbean grows from 3.2 million passengers today to more than 4.2 million.
As the industry continues to grow, among Carnival Corporation bands, AIDA will see its market share increase, as will P&O Cruises UK, while the other brands stay flat or will see their market share shrink.
>>The 350-page 2013 annual industry report can be ordered from Cruise Industry News by clicking here.
For Royal Caribbean Cruises, Celebrity Cruises will see its market share drop from 4.2 percent to 3.6 percent, while TUI Cruises goes from 0.8 percent this year to 1.7 percent.
Norwegian Cruises Line has a 7.1 percent of the global cruise capacity today and will have an estimated 8.9 percent share by 2021.
As MSC Cruises does not have any newbuildings on order yet, its markets share will erode slightly from 7.1 percent to 6.3 percent.
Overall, Carnival brands will have 44.3 percent of the worldwide capacity by 2021, compared to 45.5 percent today, and Royal Caribbean, 24.9 percent, up from 23.5 percent today.