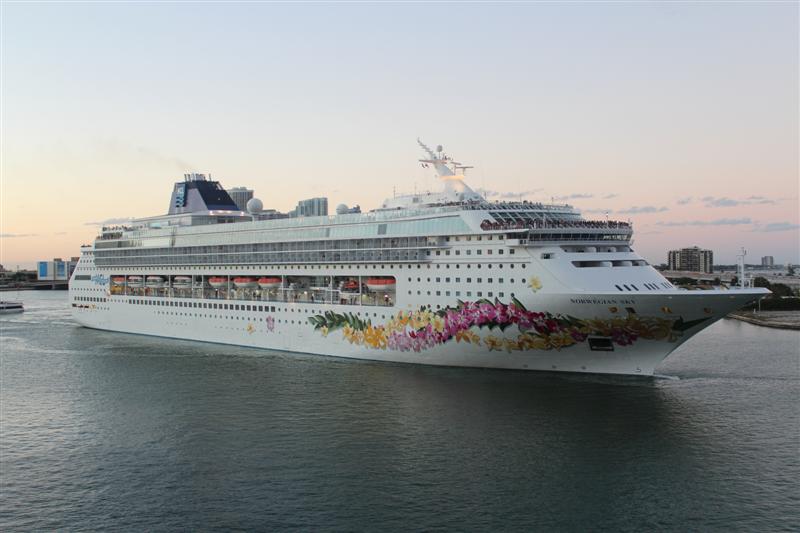 The busiest cruise port in the world continues to be Miami, which posted nearly 3.8 million passengers for 2012, according to the 2013 Cruise Industry News Industry News Annual Report. Port Canaveral claimed second spot with 3.7 million, just slightly ahead of Port Everglades also with 3.7 million passengers.
In Europe, Barcelona reported 2.4 million passengers, Civitavecchia 2.9 million, Venice 1.8 million, Southampton 1.5 million, and Naples, 1.3 million for 2012.
>>The 350-page 2013 annual industry report can be ordered from Cruise Industry News by clicking here.
In Asia, Singapore is the busiest port, reporting 907,000 cruise passengers in 2012, followed by Sydney, 507,000, Shanghai 357,000, Busan, 300,000 and Hong Kong, 184,419.
In the Caribbean, St. Thomas continues to see most traffic with 1.9 million visiting passengers, followed by St. Maarten, 1.7 million; San Juan, 1.8 million, the Cayman Islands, 1.5 million and Jamaica, 1.3 million.
In Mexico, Cozumel reported 2.7 million passengers; Cabo San Lucas was second with 608,821 passengers, and Puerto Vallarta third with 358,009.
Traffic was also up in the Middle East, Dubai reported 407,825 passengers and Sharm El Sheik nearly 160,000.