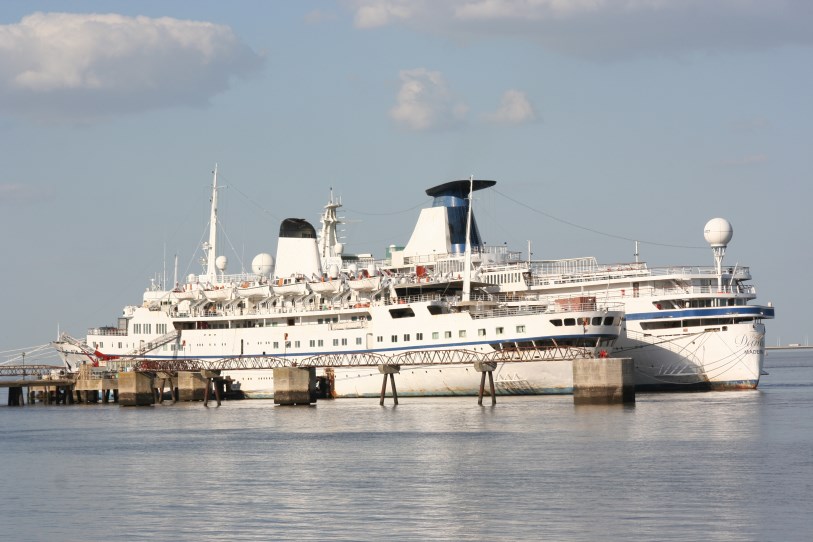 Cruise Industry News can confirm that three of the Classic International Cruises (CIC) ships have been renamed.
CIC went into liquidation late in 2012, and its ships were arrested in various ports.
The Princess Danae is now the Lisboa, while the Arion has become Porto and the Athena has become the Azores.
The Lisboa and Porto are currently tied up in Lisbon while the Azores sits in Marseilles, but apparently she is on her way to Lisbon soon, according to a source familiar with the situation.
New owner Rui Alegre has renamed the ships – and is believed to have bought Funchal as well.
View photos of the Funchal and Princess Danae in Lisbon by clicking here.
The status of the Princess Daphne, the fifth ship in the CIC fleet, remains a question mark.