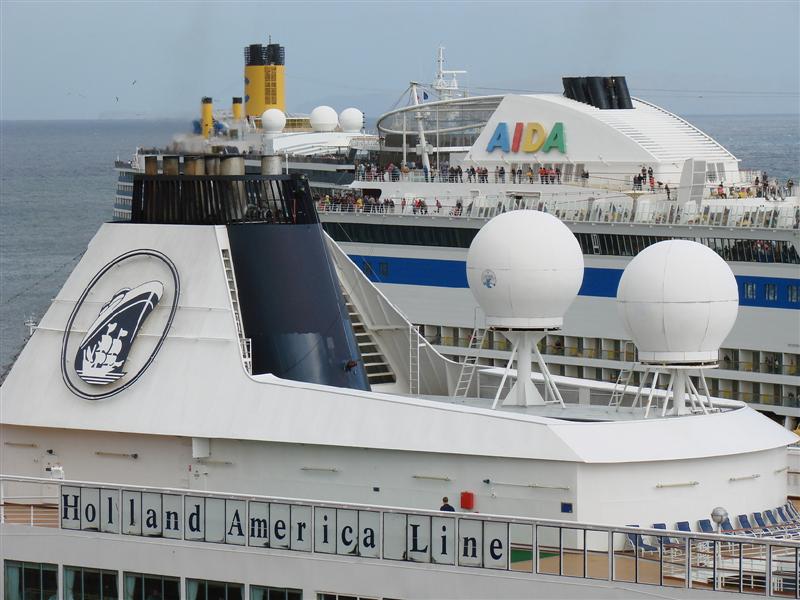 Carnival Corporation brands represent 42.2 percent of the cruise capacity in Europe this year, according to the 2013 Cruise Industry News Annual Report.
Royal Caribbean Cruises brands have 18.2 percent and MSC Cruises 16.6 percent.
The single largest brand in Europe this summer based on passenger capacity is MSC Cruises with an estimated 960,000 passengers (double occupancy), followed by Costa with 893,000 passengers, Royal Caribbean International with 473.910, AIDA Cruises, 457,800, and Norwegian Cruise Line, 277,000.
>>The 350-page 2013 annual industry report can be ordered from Cruise Industry News by clicking here.
MSC is the largest operator in the Mediterranean, followed by Costa and Royal Caribbean, while AIDA Cruises is the largest brand in Northern Europe (excluding Norway's Hurtigruten), with MSC, Costa, P&O and Royal Caribbean.
According to the report, Carnival has approximately 27 percent of its worldwide cruise capacity deployed in Europe for 2013, compared to 22.5 percent for Royal Caribbean, 66 percent for MSC, and 19 percent for Norwegian.