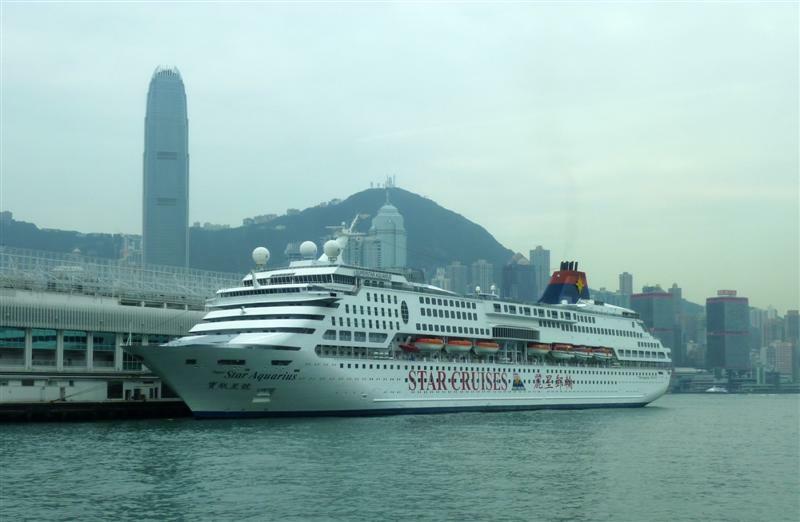 In its recently released annual report, Genting Hong Kong has reported net income of (US) $198 million on revenues of $520.4 million for the year ended Dec. 31, 2012, compared to net income of $185.4 million on revenues of $494.0 million for 2011.
Gaming revenue contributed $341 million to the overall revenue figure for 2012, followed by $124.7 million for ticket revenue, onboard revenue was $48.1 million, and the balance came from so-called other sources.
In his statement, Chairman and CEO Tan Sri Lim Kok Thay said that the company's different business segment contributed to the results. The Travellers International Hotel Group, a 50 percent owned venture with Resorts World Manila, reported net income of $159.8 million, a 42.8 percent increase over 2011. Norwegian Cruise Line contributed net income of $168.6 million, according to Genting, up from $159.8 million the year before. And Star Asia generated net income of $42.8 million, excluding one-off items, up from $32.1 million in 2011.
Genting attributed the rise in revenue mainly to an increase in gaming revenue and $8.9 million increase in ticket and onboard revenue. The SuperStar Aquarius, which began its maiden Sanya route since November 2011, and higher net yield in Taiwan and Malaysia regions contributed to the increased ticket and onboard revenue.
Total costs and expenses before financial costs and other items for 2012 amounted to $457.6 million compared with $436.6 million in 2011, an increase of $21.0 million.
Operating expenses excluding depreciation and amortization increased $11.1 million (3.9%) to $297.6 million in 2012 from $286.5 million in 2011, primarily due to the deployment of the SuperStar Aquarius in Sanya, higher payroll and higher fuel expenditures. In 2012, Star Asia's average fuel price rose approximately 8.2% from $633 per metric ton in 2011 to $685 per metric ton in 2012. Excluding fuel expenses, total operating expenses increased by 2.8%, and decreased 1.6% on a per capacity day basis compared with 2011.
Selling, general and administrative expenses excluding depreciation and amortization increased by $14.8 million (16.9%) to $102.7 million in 2012 from $87.8 million in 2011 mainly due to increase in new hires to support business activities and spending on advertising and promotion.
Depreciation and amortization expenses from continued operations decreased $4.9 million (7.9%) primarily due to the disposal of a property in Macau in November 2011.
In addition, in June 2011, the Group agreed to an out-of-court settlement of US$13.3 million in relation to the non-completion by Louis Plc. of the sale and purchase contract for the Norwegian Dream.
Looking forward, the company stated that "Star Cruises continues to shape the future of cruise holiday in Asia by upgrading its fleet, expanding choice and developing both its product ranges and services. With our new onboard shopping offerings, the ships continue to build successful businesses that bring unrivalled experience and value to customers."
After spending $56.7 million in drydock and refurbishment, SuperStar Gemini is homeported in Shanghai from April to October 2013 and offer sailings to destinations in North Asia after a series of inaugural sailings in Singapore, Penang and Sanya.
The SuperStar Libra returned to Penang after a month-long drydock and refurbishment and will be offering cruises to Yangon through a range of new shore excursions in 2013.
According to Genting, the "transformation" of the SuperStar Gemini and SuperStar Libra along with other vessels will enable it to deliver an all-inclusive cruise experience, offering a variety of entertainment and recreational choices to its customers.
Meanwhile, the Travellers Group was said to remain uniquely and strategically positioned to capitalize on the growth opportunities in the Philippines through its existing operations, Phase 3 expansion at Newport City, and the construction of development of Resorts World Manila Bayshore at the Entertainment City.
After a successful initial public offering ("IPO") in January this year, Genting stated that the Norwegian Group continues to demonstrate impressive revenue growth and profitability. Norwegian "Breakaway" and Norwegian Getaway, will be delivered in April 2013 and January 2014 respectively, along with a Breakaway Plus vessel for delivery in fall 2015. The delivery of 3 newbuilds from 2013 to 2015 with an option to build one addition in 2017 will enable Norwegian Group to continue the growth strategy as planned.
Genting said that Norwegian's strong results for 2012 were no small feat considering what it called unexpected challenges in the macro environment especially in the U.S. and Europe. The company said the results can be attributed to Norwegian's continuous drive in disciplined cost control and drawing efficiency from business improvement initiatives and in enhancing the fleet's onboard cruising experience.
In 2012, Norwegian boosted the offering on board Pride of America with a $30 million drydock revitalization exercise. The 2,124 passenger ship received major renovations including the addition of 24 ultra-luxurious suites, four Studio staterooms and four inside staterooms; and the line's signature Brazilian-style steakhouse, Moderno Churrascaria.
According to Genting, Star Asia confirmed its leadership in the Asia-Pacific cruise industry with substantial investments in growth-centric refurbishments and strategic deployments in the region. SuperStar Gemini, formerly Norwegian Dream, underwent a large-scale refurbishment with customization especially for Asian customers. The retail space was redesigned and considerably expanded, including an upscale duty-free retail boulevard.
Star also launched Genting World in 2012, formerly known as MegaStar Aries before refurbishment, to cater to premium customers looking for unique cruise holiday with small groups of family and friends
Genting said its strategy is focused on maintaining and strengthening its leadership positions in core business segments.
In 2013, Genting Hong Kong is celebrating its 20th anniversary. And "with a deep understanding of the Asian market," the annual report said that Star Cruises will continue to identify opportunities within its core competencies and capabilities to drive the business. These initiatives include:
1. Developing new local cruising markets, secure priority or favorable berthing arrangements, and offer new itineraries:
2. Maximizing net yield and occupancy by introducing innovative products and onboard revenue initiatives catering to our customer base;
3. Continuing the refurbishment and upgrading of the fleet; and
4. Continuing asset rationalization through repositioning of ships and disposal of low-yielding assets.
Headquartered in Hong Kong, Genting Hong Kong has a presence in more than 20 locations worldwide with offices and representation in Australia, China, India, Indonesia, Japan, Korea, Malaysia, New Zealand, the Philippines, Singapore, Sweden, Taiwan, Thailand, the United Arab Emirates, the United Kingdom, the United States and Vietnam.
Genting Hong Kong was incorporated in September 1993 and operated its fleet under Star Cruises, an initiative to grow the Asia-Pacific region as an international cruise destination. Star Cruises together with Norwegian is the third largest cruise line operator in the world, with a combined fleet of 18 ships cruising to over 200 destinations, offering approximately 35,000 lower berths.
Genting Hong Kong is listed on the Hong Kong Stock Exchange and is traded on the Singapore Exchange Securities Trading Limited. Norwegian Cruise Line Holdings is listed on the NASDAQ Global Select Market under the symbol NCLH.