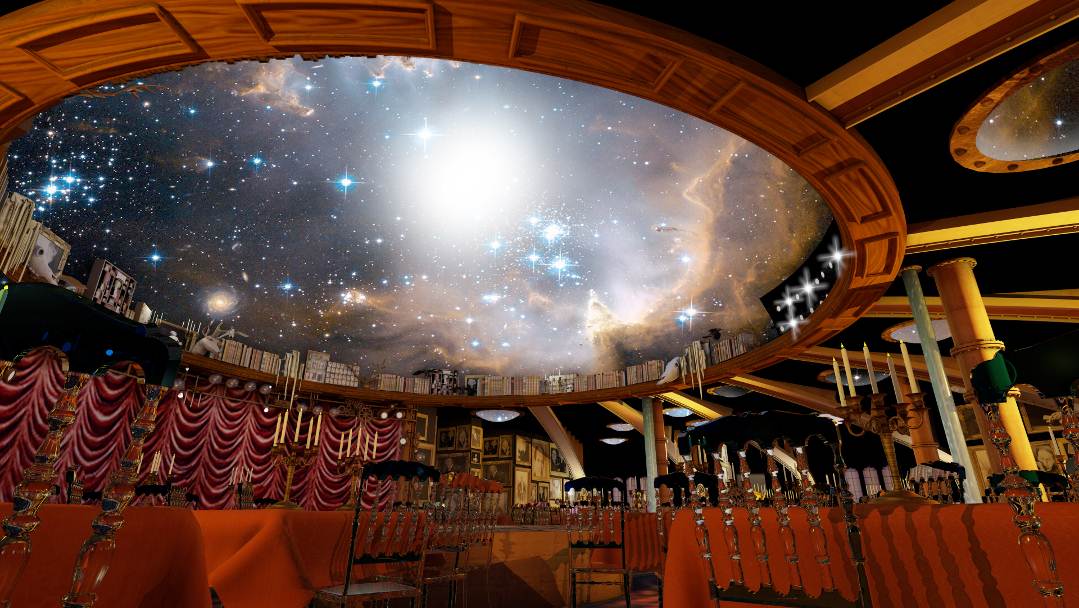 Norwegian Getaway will bring the excitement and allure of the Magic City to sea when she arrives in Miami in February 2014. At Cruise Shipping Miami today, Norwegian Cruise Line announced an all-new dining and entertainment experience, The Illusionarium. A first of its kind at sea, The Illusionarium will envelope guests in the fascinating world of magic, inviting them to experience the astonishing illusions of world-class magicians and supernatural special effects.
"I am so excited about this new magical experience that will come to life aboard Norwegian Getaway," said Kevin Sheehan, Norwegian Cruise Line's chief executive officer. "The Illusionarium will be an experience unlike anything at sea today and take adults and children alike on a journey into the mystical world of magic. This is so perfect for the ship that will embody the vibe of the Magic City."
The new experience is the result of a first of its kind collaboration between Norwegian's groundbreaking entertainment team and Broadway director/choreographer Patricia Wilcox, Tony Award winning scenic designer David Gallo and veteran magician Jeff Hobson. The show's design is inspired by the science fiction of Jules Verne, the artistry of legendary magicians such as Houdini and the popularity of recent blockbusters featuring supernatural characters.
As guests wait to enter the portal of The Illusionarium, they will be surrounded by antique spell books, magical interactive artifacts and relics in a steampunk-inspired environment. The centerpiece of the Illusionarium is a 30' diameter video dome that will transport audiences to mystical places.
The Illusionarium will offer 12 performances per cruise, two shows per night.