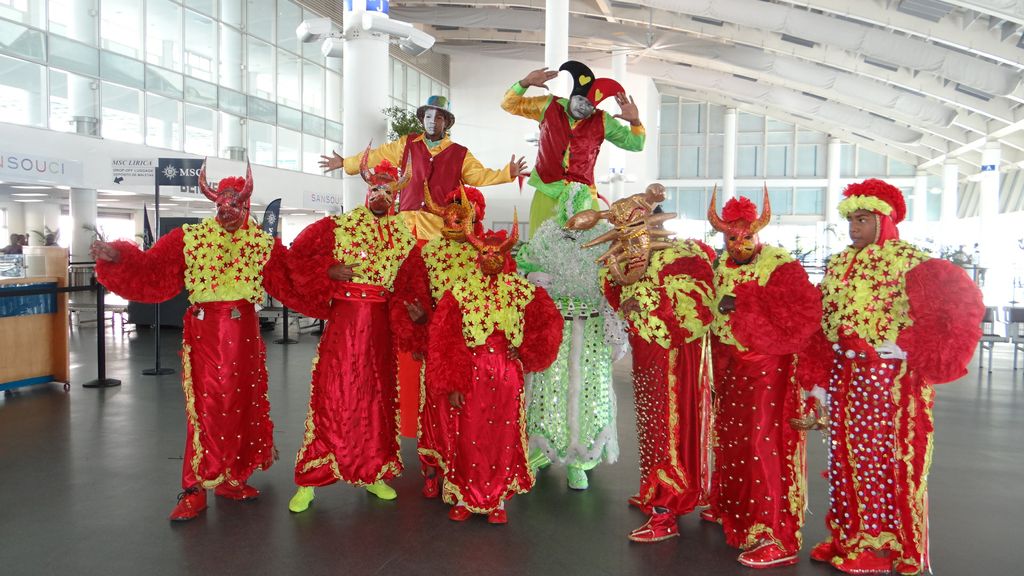 In order to promote the Dominican culture, Sans Soucí Ports organized an special Carnival Paradeto be enjoyed by the MSC Lirica cruise passengers calling at Santo Domingo last week.
The MSC Lirica received a warm farewell with iconic characters of Dominican Folklore and Culture (Kalifé, Roba La Gallina, Tiznao, Diablos Cojuelos, among others), according to the pace, rhythms, and joy that go along with the celebration.
The Carnival Show was performed by the "Youth for a Better Colonial City" foundation.
The community group paraded in costumes and outfits characteristic of this Dominican tradition.
The young group motivated the cruise passengers to enjoy the music and the folkloric dances typical of the Dominican Carnival.
To guarantee a pleasant experience, the cruise guests also had the opportunity to taste as a courtesy, iconic Dominican products, such as beer and chocolate.
Sharon Mei, Commercial Director of Sans Souci Ports said: "The Carnival is a primary attraction as it allows visitor to link with one of the most cheerful traditions of the Dominican country, full of the cultural richness and identity".