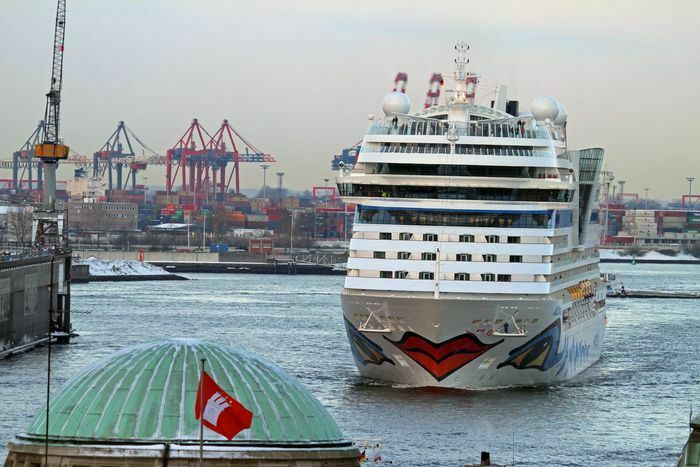 The Cruise Shipping Miami 2013 State of the Industry panel held this morning touched on a variety of topics, including the globalization of the industry and more.
According to Christine Duffy, president and CEO of the Cruise Lines International Association, more than 20 million people will cruise in 2013, posting a 3 percent increase from 2012. Moreover, some $7.1 billion in new ships will be delivered (including river ships) by CLIA members in 2013 and 2013.
New ships are the future of the industry according to Kevin Sheehan, president and CEO of now-public Norwegian Cruise Line.
However, while the cruise industry has grown 38 percent in Europe over the past five years, 2012 was not a beautiful year said Manfredi Lefebvre D'Ovidio, chairman, Silversea Cruises. He added that economic situations in Italy and Spain were consistent with what happened during World War 2.
But, 2013 is looking like a good year, said Pierfrancesco Vago, president and CEO, MSC Cruises, who said 2012 is now in the past.
"The consumers understand," he added, pointing to the value a cruise delivers as a holiday.
"2013 is looking much stronger," Vago noted. "Northern Europe is stronger; the economies in Northern Europe are stronger."
Michael Bayley, president and CEO of Celebrity Cruises, said the North America market has huge potential but is well penetrated, and the Europe market has a lower penetration rate, and the same goes for Latin America and Asia-Pacific. But, there is also China, he said, with "phenomenal potential" but zero penetration.
New ships on order are an interesting story, Bayley continued, with new tonnage coming in for the European brands – and deployment of those ships will be toward the German market, which is a bet "already placed."
North American brands delivering new ships are also a question mark, Bayley said, as to whether they will stay in North America or be put elsewhere. Another factor may be older ships, which will be sent to emerging markets.
Adam Goldstein, president and CEO of Royal Caribbean International, echoed Bayley's comments regarding Asia.
"Chinese customers love their cruises just like everyone else does," said Goldstein. Royal Caribbean has thus dedicated a second ship to the China market in the Mariner of the Seas.
"We have to build awareness of what the cruise experience is, there is extremely little knowledge of that," Goldstein continued. "The brands that want to compete need to build up the public perception of the brands … that will be to the overall benefit of the industry."
Carnival Cruise Lines has also branched out, basing the Carnival Spirit in Australia.
"In our 40-year history we have never homeported a ship year-round and sourced from a foreign market," said Gerry Cahill, president and CEO of Carnival Cruise Lines.
Basing a ship year-round in Australia let Carnival modify the product to the market, in both the hardware and software, said Cahill.
"We sell six times as much coffee to Australians as to Americans," he explained, "and we also found it's a huge family market … (in Australia) we have attracted even more families than in the United States."
Norwegian's Sheehan called the industry resilient in North America. In his five years at Norwegian, he said, he has fought the economic crisis, oil prices, weather events, incidents and more.
"If the environment stays consistent or improves slightly this industry will outperform," Sheehan said.
Added Stein Kruse, president and CEO of Holland America Line: "We continue to evolve, innovate and invent."
But, there the ports and governments that may not be keeping up. One issue being some ports which continue to be the "same thing" said Sheehan.
Other executives said ports need to realize there are other areas of the world that are quickly building demand.
Plus, the North American Emissions Control Area may deal a blow to itineraries in Alaska and on the North American coasts due to fuel costs increasing, although the industry is still working with the United States Environmental Protection Agency on a solution.