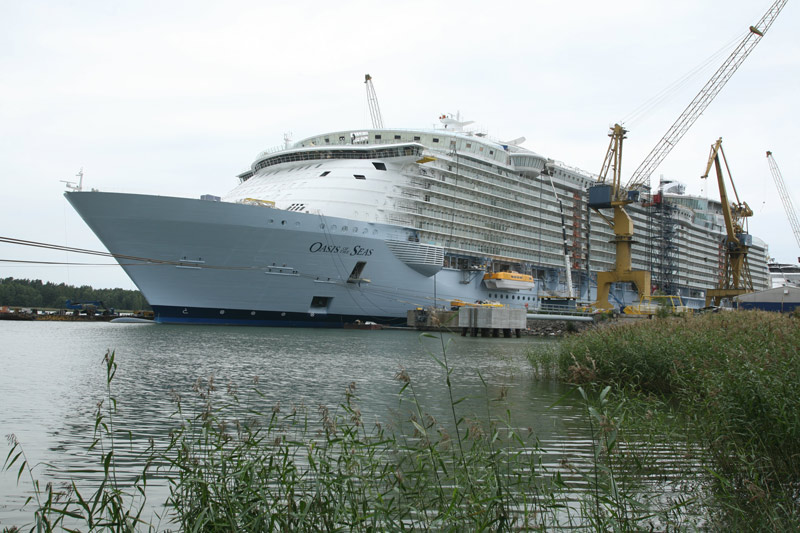 Following STX Finland's loss of the third Oasis-class ship to STX France, rumors have been swirling about the fiscal health of STX Europe, the Finnish shipbuilder, and the pending newbuild orders for TUI Cruises.
The third Oasis ship went to France after the Finnish government rejected a request for 50 million euro of equity financing from STX Finland. Sources said STX Europe had not capitalized the Finnish yard sufficiently. Meanwhile, the French government is a shareholder in STX France. Finland has since asked the European Commission to probe whether STX France followed all the EU rules when acquiring the order.
For STX Finland, the Oasis order hinged on the injection of equity into the Finnish shipbuilder. Royal Caribbean had already been offered export financing for the ship by Finnvera which also offered to guarantee the construction financing of the big ship up to 80 percent.
Finnvera credit guarantees are also in place for the two TUI ships, but that has not prevented rumors of the orders being transferred to another yard.
TUI Cruises issued a statement that it does not comment on rumors and can confirm that it is in constant dialogue with the shipyard (STX Finland) and expects punctual delivery of the ships. STX Finland did not respond to inquiries for comment.
Having built cruise ships since 1970, the Finnish builder has had several owners over the years and once had to be bailed out by Carnival Corporation.
STX Europe recently sold two subsidiaries in Norway and signed an agreement before the end of the year to sell a majority interest in its offshore business to Fincantieri.